Driver Who Caused Fatal DUI Collision Gets Prison Sentence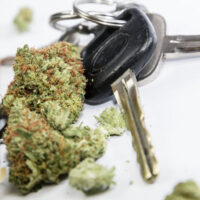 DUI has a reputation for being such a minor offense that criminal defense lawyers sometimes advertise their DUI defense services on big billboards next to the highway, as if getting arrested for DUI was as mundane as buying a burger or filing your income tax returns.  It is true that many defendants accused of first offense DUI have the option to participate in pretrial intervention programs that are a lot like being on probation except that, if you comply with all the requirements, you can emerge from the experience without a conviction on your record.  Of course, all of this assumes that you do not cause an accident.  If you cause an accident while driving under the influence of alcohol or drugs, the penalties are much more severe, even including prison sentences, especially if anyone gets injured in the accident.  No matter how many complicating factors there are in your case, a Pittsburgh DUI lawyer can help you.
What Does It Mean If Your Prison Sentence Is Expressed as a Range of Years?
Summer 2021, a Pennsylvania man caused a collision while driving under the influence of drugs, and the driver of the vehicle he hit died as a result of injuries she sustained in the collision.  This month, a judge handed down a sentence of 11 to 22 years in prison.  For sentences so long that it makes more sense to calculate them in years instead of in months, the usual practice is for the judge to sentence the defendant to "X to Y years" in prison, such as 10 to 20 years.  The lower number is the minimum sentence, which is the amount of time the defendant must spend in prison before they become eligible for parole.  This means that, after the defendant spends those ten years (for example) in prison, they can have a parole hearing, and if the judge approves the parole, the defendant can spend the rest of their sentence out in the community, meeting with a parole officer frequently.  In practice, being on parole is a lot like being on probation.
In the News
In June 2021, Richard Ewing was driving under the influence of cannabis and methamphetamine in Franklin Township.  He was driving in the northbound lanes of Route 350 when his pickup truck crossed the center lane and collided head on with a car in the southbound lanes.  Wendy Reitz, the driver of the southbound car, died at the scene of the accident.  She was 59 years old.  Ewing was arrested at the scene and charged with DUI homicide as well as drug crimes.  He has been behind bars since the accident and eventually pleaded guilty.  In April 2022, a judge sentenced Ewing, 44, to 11 to 22 years in state prison.  If he receives credit for time served, he will become eligible for parole in 2032.
Contact Gary E. Gerson About Felony DUI Defense
A DUI defense lawyer can help you if you are facing criminal charges for driving under the influence of alcohol or illegal drugs.  Contact the law offices of Gary E. Gerson in Pittsburgh, Pennsylvania about your case.
Source:
wearecentralpa.com/news/local-news/driver-sentenced-in-dui-crash-that-killed-woman-in-2021/