Jury Acquits Police Chief of Theft by Deception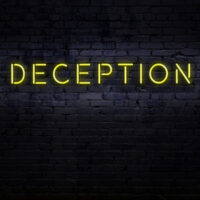 If you have not formally studied law or been a party in a lawsuit, it can be easy to mix up what the civil courts do and what the criminal courts do.  The criminal courts are different from the other parts of the court system in several important ways.  First, criminal cases are always the state (or the United States, in federal criminal cases) against the defendant, where civil cases are one person or company against another.  The parties in civil cases are called the plaintiff and the petitioner and the respondent.  In civil cases, the parties are in dispute over money, parenting time, the right to use copyrighted or trademarked material, or something along those lines; no matter how badly someone loses a civil case, they will never go to jail or prison.  Because incarceration is a possible consequence of criminal cases only, then in criminal cases only, the standard of evidence is "beyond a reasonable doubt."  This distinction is important in this week's case, because the defendant violated an employment contract, which is an issue that can be dealt with in civil court, but the jury could not be sure beyond a reasonable doubt that he committed a crime.  If you are facing charges for theft by deception, contact a Pennsylvania theft crimes defense lawyer.
Pennsylvania Theft by Deception Laws
Pennsylvania Title 18.3922 defines theft by deception as making false statements to a person with whom the defendant has a fiduciary relationship in order to deprive the victim of money.  The penalties vary according to the amount stolen by deception.  If the defendant stole $2,000 or less by deception, then the offense is a misdemeanor; the degree, and therefore the maximum punishment, varies according to the value of the stolen money or property.  Theft by deception in the amount of more than $2,000 is a felony punishable by up to seven years in prison.
In the News
In October 2020, a jury acquitted Ambridge Police Chief James Mann of multiple counts of theft by deception.  Mann had been accused of stealing from taxpayers by continuing to fill out time sheets and receive payments for time worked while also receiving workers' compensation payments and disability pay.  He suffered a back injury early in 2017 while not on duty and has not worked since.  Some colleagues donated their sick leave pay to him, which accounts for some of the money he collected after he stopped working.  When authorities found out about the deception in 2018, Mann was suspended without pay, and his suspension continues until now.  Mann was a controversial police chief; some officers claimed that his leadership style was intimidation and bullying, hence the witness intimidation charges he also faced.  This month a jury found him not guilty; although his actions certainly violated his terms of employment, the jury could not be sure beyond a reasonable doubt that he had committed a crime.
Reach Out to Us Today for Help
You don't have to be a perfect angel to be entitled to due process and to the presumption of innocence.  A Pittsburgh theft crimes lawyer can defend those rights.  Contact the law offices of Gary E. Gerson about your case.
Resource:
timesonline.com/story/news/2020/10/14/mann-found-not-guilty/3644249001/
https://www.pittsburghdefenselawyers.com/drug-bust-uncovers-trafficking-operation-between-philadelphia-and-indiana-county/