Drug Bust Uncovers Trafficking Operation Between Philadelphia and Indiana County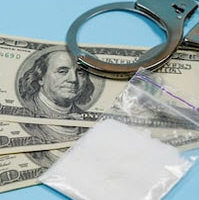 With most of the population of Pennsylvania staying at home until COVID-19 cases decrease, some types of crime, such as home burglaries and street corner drug sales, have become less frequent.  This does not mean, however, that drug use and illegal drug trafficking have disappeared.  Complex operations to transport drugs across Pennsylvania are still going on; cell phones and online communication have been part of the illegal drug trade for years, and they enable it to continue even while most people are staying at home.  Likewise, just because prosecuting drug charges is not the state's top priority now, it doesn't mean that drug busts have stopped.  If you are facing criminal charges in connection to a drug bust, contact a Pennsylvania drug crimes defense lawyer.
Charges of Possession with Intent to Deliver Can Mean Serious Trouble
What is the difference between drug possession and possession with intent to deliver?  How do you measure someone else's intent?  Sometimes the only difference is the quantity of drugs the police find in the defendant's possession; if the amount is too large to be consumed by just one person, the police often suspect possession with intent to deliver.  Likewise, communications with or about prospective buyers can strengthen the prosecution's case that the defendant planned to sell the drugs, even if no sale took place.  In Pennsylvania, possession with intent to deliver is a felony and carries a sentence of five to 40 years in prison.  Of course, the justice system isn't always just, and the police or prosecution can sometimes claim that the defendant had a motive to distribute the drugs when he or she did not.  That is why it is important to work with a defense lawyer on your drug possession with intent to deliver case.
In the News
A drug purchase in October 2019 by an undercover officer was the beginning of an investigation that led to the arrest of seven men allegedly involved in the transport of cocaine and methamphetamine from Philadelphia for sale in Indiana County.  The undercover officer bought 54 grams of methamphetamine from Tamir Washington-Jenkins in Philadelphia on October 10.  The ensuing investigation after Washington-Jenkins' arrest led to a drug bust in April in which seven men were arrested.  The transcripts of recorded phone calls in the criminal complaint allege that the trafficking operation took place as follows: Jelahn Williams, Malik Byers, and Ahmed Doumbia traveled from Indiana to Philadelphia multiple times.  In Philadelphia, they bought cocaine and methamphetamine from Dayton Melton, Romello Holland-Johnson, and others who were not named as defendants in the April complaint.  They brought the drug to Indiana and sold them from an apartment rented in the name of Isaiah Daniels-Wheeler.  All of the defendants are in their twenties.  If they are convicted, their sentences will depend in part on whether each defendant has a prior criminal history.
Contact an Attorney Today for Help
A felony drug conviction could mean decades in prison; your best hope is to hire a drug crimes defense lawyer.  Contact Pittsburgh drug crime lawyer Gary E. Gerson about your case.
Resource:
wearecentralpa.com/news/local-news/seven-drug-leaders-arrested-in-indiana-county-bust/
https://www.pittsburghdefenselawyers.com/leave-the-police-chases-for-the-action-movies-stop-and-contact-a-defense-lawyer/