Discovery of Western Pennsylvania Woman's Body in Refrigerator Leads to Criminal Charges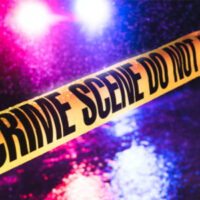 As Pennsylvania reopens in phases, the question remains as to how safe we actually are.  The stay-at-home orders helped to slow the spread of the COVID-19 virus to the point that the state government has deemed it safe to reopen some previously shuttered businesses in most Pennsylvania counties.  Although the weeks of social distancing prevented thousands of cases of coronavirus transmission, one group of people was in more danger during the stay-at-home orders, namely people in abusive relationships.  Police responded to an increased number of domestic violence incidents during the weeks of the shutdown.  In this week's news story, people who knew the victim had feared for her safety for a long time, but no one knew exactly how bad the situation was until it was too late.  There are still many unanswered questions in her story.  As in any criminal case, the defendant has the right not to answer any of them except in the presence of a Pennsylvania criminal defense attorney.
Death by Isolation
Domestic violence begins long before anyone throws the first punch.  In abusive relationships, the first sign of trouble is usually that the abuser tries to isolate the victim from his or her friends and family, anyone who could notice that the abuser is mistreating the victim and object to it.  The abuser might do this by finding fault with the victim's friends and family trying to convince the victim that their most trusted confidantes aren't trustworthy, or always coming up with emergencies to make the victim cancel their plans with anyone except the abuser.  If your partner is behaving this way, the best thing to do is to stay in contact with your family and friends, even over your partner's objections.  If someone in your life seems never to have time for you since they got into their current relationship, you should voice your concerns and let them know you will always be there for them.
In the News
In the 38 years that she was alive, Kristy Jefferson became irreplaceable in many people's lives, most of all her four children, the youngest of whom was 10 and the oldest of whom was 18.  Her mother, sister, and extended family members feared for her safety almost from the beginning of her relationship with Daryl Jones, and on Easter Sunday, while stay-at-home orders were in place in Pennsylvania, their worst fears came true.  Neighbors in Jones' apartment complex in McKees Rocks alerted police of a foul smell coming from the hallway.  Police found an unplugged refrigerator with its door against the wall.  Inside they discovered Jefferson's body.  Jones was taken to jail and held without bail.  He was charged with abusing a corpse and may face charges of murder.
Let Us Help You Today
Every defendant in a criminal case in the United States has certain constitutional rights, including the right to be represented by a defense lawyer.  Contact Pittsburgh murder attorney Gary E. Gerson about your case.
Resource:
pittsburgh.cbslocal.com/2020/05/06/family-friends-mourn-mother-of-4-found-dead/
yorkdispatch.com/story/news/local/pennsylvania/2020/05/06/missing-womans-body-found-refrigerator-man-charged/111666154/
https://www.pittsburghdefenselawyers.com/is-prison-boot-camp-better-or-worse-than-just-plain-old-doing-time/