The Sippy Cup Murder: A Case of Child Endangerment and So Much More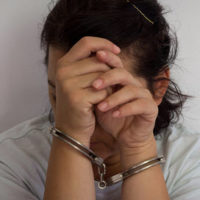 Almost any criminal offense is subject to more severe penalties if the victim is a child.  For example, you can get a traffic ticket for failing to wear a seat belt, but transporting a child in a car without an age-appropriate child car seat is a more serious offense.  Likewise, sending a text message offering to pay for sex is against the law, but sending sexually suggestive text messages to a minor is even worse.  When it comes to drugs, though, the law generally holds that adults freely make their own choices about whether to consume illegal and potentially dangerous drugs.  Only when a person dies from a drug overdose can another person who provided or administered the lethal dose of drugs be charged with drug-induced homicide, which is what happened to the Williamsport medical student who provided his girlfriend with misleadingly labeled drugs he had bought online.  In this week's story, a mother has been charged with giving a lethal dose of drugs to a toddler, and she could face charges ranging from child endangerment to murder.  Her future depends on the work of a murder defense attorney.
What Is Child Endangerment?
Title 18 is the Pennsylvania law that describes the crime of child endangerment and its penalties.  The simplest cases of child endangerment are first degree misdemeanors, and these cases constitute a violation of the duty of care.  This might include a parent leaving a young child home alone for longer than the law permits or a daycare provider failing to report to law enforcement that a child has injuries that arouse suspicion that the child is being abused at home.  The most serious cases of child endangerment are those that put the child at "substantial risk" of death or serious injury; this type of child endangerment offense is a second-degree felony.  Child endangerment charges are upgraded by one degree (for example, second-degree felony to first-degree felony) if the child is younger than six years old.
In the News
Seventeen-month-old Charlette Napper-Talley of East Hills, Pennsylvania died on April 5, 2018 after ingesting a dose of fentanyl that prosecutors described as "enough to kill two horses."  A red liquid in a sippy cup that was in Charlette's crib when her mother Jhenea Pratt found her unresponsive also tested positive for fentanyl.  In addition to felony child endangerment charges, Pratt will be charged with actions leading to Charlette's death, although it remains to be seen whether prosecutors will charge her with first-degree murder, third-degree murder, or involuntary manslaughter.  Pratt has given inconsistent accounts of the story to law enforcement and to a social worker.  She has variously said that her boyfriend Albert Williams was the one who gave Charlette the sippy cup and that she gave Charlette the sippy cup herself, but that she thought the red liquid was an alcoholic drink of unknown ingredients.
Contact an Attorney for Help Today
No matter how serious the crime, defendants have the right to the presumption of innocence and to representation by an attorney.  Contact Pittsburgh murder attorney Gary E. Gerson if you are facing criminal charges.
Resource:
post-gazette.com/news/crime-courts/2019/06/03/toddler-fentanyl-death-poisoning-mother-jhenea-pratt-pittsburgh-east-hills-trial/stories/201906030081
theappeal.org/murder-by-prosecution-was-there-a-bigger-player-in-drug-case-involving-man-who-killed-himself-724c2ad3e4f6/
Are Non-Fatal Shootings Aggravated Assault or Attempted Murder?