Meek Mill's Probation Is Finally Over, but He Promises to Continue Fighting to Reform the Criminal Justice System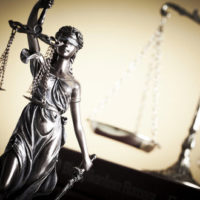 In 2017, when Robert Williams was 20 years old, he was convicted of felony weapons charges and felony drug possession.  He was sentenced to up 11 to 23 months in prison, to be followed by five years of probation.  In reality, his punishment lasted 12 years, only ending in 2019, when a Pennsylvania court declared that he had completed his probation.  During those 12 years, the judge in charge of his case repeatedly extended his probation and sent him back to prison for minor violations of the terms of his probation.  Many of these violations were actions that, if he had not been on probation when he did them, would not have been punishable by jail, and some of them would not be illegal at all.  The judge heaped additional punishments on Williams for such so-called offenses as possessing enough marijuana for a single joint, which would not be illegal if his probation terms did not forbid it, riding a dirt bike, traveling for work, and using mildly rude words in social media communications.  Every year, millions of Americans suffer in the labyrinth of the probation system and have no one to stand up for their rights.  Williams, a rapper who performs under the stage name Meek Mill, used his celebrity status to draw attention to the injustice of the probation system.  You may not be a music star, but a criminal defense lawyer can defend your rights the way Meek Mill's fans and have defended his.
Probation Puts Defendants at the Mercy of Judges' Whims
If you have pleaded guilty to a crime, or if a jury has delivered a guilty verdict, you might breathe a sigh of relief when a judge sentences you to probation instead of prison.  It means that you get to sleep in your own bed and, in theory, go on with your life as normal, as long as you do not commit any more crimes.  Probation raises the stakes in ways that many defendants do not realize at first.  If you violate a condition of your probation, you are almost certain to go to prison, and the terms of your probation are up to the discretion of the judge.  If the judge says you must stay employed, but you get laid off from your job, it is up to the judge's subjective opinion whether your efforts to find a new job are sufficient.  If they so choose, judges can stop people on probation from associating with certain friends or family members or working in certain professions.  To add insult to injury, you must pay your own probation fees.  $35 per month is not a financial burden for a celebrity like Meek Mill, but it is for many Americans.
In the News
Robert Williams, better known by his stage name Meek Mill, is finally free from a probation that stems from a 2007 conviction for possession of drugs and a weapon.  A precipitating event was that he entered a guilty plea to misdemeanor charges, as part of a plea bargain.  An article on Billy Penn details the things Meek Mill can now do without seeking permission from a probation officer, such as touring internationally, pursue professional projects unrelated to music, abide by the current version of Pennsylvania's marijuana laws, and use non-euphemistic words to refer to bodily functions.  Meek Mill has spoken publicly his 12-year ordeal as a means of calling for reforms to the criminal justice system, which in its current state has few repercussions for judges, prosecutors, and police who prey on the poor and people of color.  Even though Meek Mill's probation is over, his fight for justice is not.
Contact Gary Gerson About Criminal Defense Cases
A criminal defense lawyer can help you if the judge in charge of your case has imposed unfair conditions of probation.  Contact Pittsburgh criminal defense attorney Gary E. Gerson if you are facing charges for violating probation.
Resource:
billypenn.com/2019/08/28/13-things-meek-mill-can-do-now-that-hes-finally-free/