Pittsburgh Police Officer Faces Criminal Charges After Alleged Drunken Hit-and-Run Accident with a Bicyclist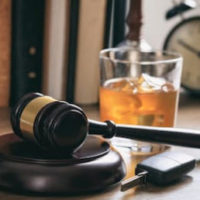 Leaving the scene of a car accident without talking to police or, at least, without talking to the person you hit and making sure they are not injured, is one of the worst things you can do.  It can escalate a minor inconvenience into a civil lawsuit, a traffic ticket into criminal charges, and criminal charges into worse ones.  This is especially true if you were drinking before the accident.  If the police suspect you of driving drunk, whether or not you were in an accident, give them your driver's license and car registration.  You have the right to refuse a breathalyzer test.  Do not make things worse by being belligerent or, worse, leaving the scene.  Instead, contact a Pittsburgh DUI defense lawyer who will help you deal with the DUI charges in the best way possible.
Pennsylvania Hit and Run Laws
Pennsylvania law requires all drivers involved in car accidents to stop and give their contact information and vehicle information to other drivers, as well as ensuring that any person injured in the accident gets access to medical treatment.  Leaving the scene of the accident without fulfilling these responsibilities, also known as hit and run, is a misdemeanor.  If someone is injured in the accident and you leave the scene, them hit and run becomes a third-degree felony, and if there is a fatality, it is a second-degree felony.  The mandatory minimum sentence for hit and run with injuries is 90 days in prison and a $1,000 fine; for fatality hit and run, it is three years in prison and a $2,500 fine.
In the News
Brian Martin, a police officer in Pittsburgh, was charged in August 2019 with reckless driving, driving under the influence, and leaving the scene of an accident involving injuries.  He was not on duty at the time of the accident; he was placed on administrative leave as a result of the charges and had been on desk duty for nearly a year because of social media comments he posted expressing happiness about the murder of the rapper Jimmy Wopo.  The accident took place on June 19 around 11:00 p.m.  A black pickup truck hit Jeffrey Ruby's bicycle on Ridge Avenue at the intersection of Allegheny Avenue, then fled the scene.  The impact knocked Ruby off of his bicycle, but he was able to describe the vehicle to police when they arrived at the scene.  That Ruby was conscious and coherent after hitting hit head on the road attests to the importance of bicycle helmets.  When police went to Martin's house, Martin was visibly drunk and gave barely comprehensible answers.
Contact Us Today for Help
If you get caught driving under the influence, do not flee the scene, even if you caused an accident.  Instead, let a DUI defense lawyer help you protect your rights.  Gary E. Gerson is a Pittsburgh lawyer who works on DUI defense cases.  Contact Pittsburgh DUI defense lawyer Gary E. Gerson about the charges you are facing.
Resource:
pennlive.com/news/2019/08/off-duty-officer-driving-under-the-influence-hit-bicyclist-report.html
Northampton Area School District Bus Driver Charged with DUI After Abandoning Bus Full of Students