Northampton Area School District Bus Driver Charged with DUI After Abandoning Bus Full of Students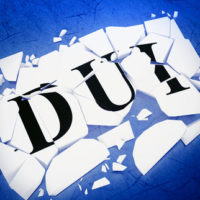 Adults who watched the early episodes of The Simpsons easily identified Otto Mann, the school bus driver, as an enthusiast of drugs, but while that reference went over the heads of school-aged viewers of the show, many of them could relate to having a school bus driver who embodied a carefree attitude toward the rules of the road, while rocking out to a soundtrack otherwise unknown to the student riders.  Undeniably, eccentric bus drivers make the ride to and from school more interesting, whether your bus driver's quirks tend toward cloud cuckoo-land or road rage.  Just as much fun as a ride where the bus driver cranks up the volume of classic tunes and ignores the students' shenanigans is one where the bus driver might come to blows with the driver of another vehicle at any moment.  Of course, once the driver's behavior crosses the line into endangering children, it is no longer simply the stuff of schoolyard anecdotes.  This month, a Northampton Area School district bus driver faces DUI charges after taking students on a wild ride before abandoning the bus at a gas station.
When Is DUI Not Just DUI?
In Pennsylvania, driving under the influence (DUI) means operating a motor vehicle when your blood alcohol content (BAC) is 0.08 percent or greater.  First-time DUI offenses are usually such a minor matter that jury trials are not even an option; many first-time DUI defendants have the option of participating in an alcohol education program instead of a conventional punishment.  In fact, for a second DUI offense, you only get a jury trial if your BAC is greater than 0.99.  In general, drunk drivers only face severe penalties if they are repeat offenders or if their BAC is very high.  Of course, other factors also count, such as whether the drunk driver injured anyone.
In the News
Lori Ann Mankos of Walnutport, Pennsylvania faces accusations of DUI, reckless driving, and child endangerment after her shift as a Northampton Area School district bus driver ended in chaos.  Mankos was allegedly drunk when she picked up the students for her afternoon bus route.  According to witnesses, she drove erratically, and then parked the bus at a Sunoco gas station in Bath.  She got out of the bus and handed the keys to a gas station employee before leaving the scene.  Meanwhile, 26 students remained on the bus until police and school officials arrived and contacted the students' parents.  Police then went to Mankos' home and arrested her.  No one was injured, and all the students arrived home safely.
Let Us Help You with Your Case
If you are charged with drunk driving, hiring a criminal defense lawyer is your best choice.  Gary E. Gerson is a Pittsburgh DUI defense attorney who has counseled numerous DUI defendants through the DUI case process, including trials and alternative sentencing.  Contact the Law Offices of Gary E. Gerson in Pittsburgh about DUI charges.
Resource:
pittsburgh.cbslocal.com/2019/03/02/pennsylvania-school-bus-driver-dui-abandons-students/
https://www.pittsburghdefenselawyers.com/ups-driver-charged-with-dui-after-multi-vehicle-crash-in-ohara-township/