New Episode of True Crime Series Features 2012 Pennsylvania Murder Case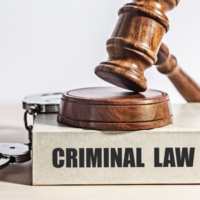 Despite making up slightly more than half of the population, women represent only about 20 percent of defendants in criminal cases.  When a woman gets accused of a crime for which a conviction carries a long prison sentence, such as drug trafficking or obtaining hundreds of thousands of dollars through fraud, a media circus ensues.  The media circus is even bigger if the woman is charged with a violent crime.  In fact, the true crime series Snapped has been making new episodes since 2004, with each episode devoted to a woman who faced criminal charges for murder or attempted murder, either alone or with accomplices.  This month, an episode of Snapped will feature the case of Rachel Kozloff, an Erie, Pennsylvania woman currently serving a prison sentence for the murder of Michael "Big Mike" Henry.  Kozloff will eventually become eligible for parole, and when she goes free will depend in part on the efforts of her Pennsylvania violent crime defense lawyers.
What Is Third Degree Murder?
Pennsylvania law defines murder as intentionally killing another person; the criminal charge for accidentally killing another person through negligence is called manslaughter.  First degree murder is premeditated, meaning that the defendant planned in advance to kill the victim.  Second degree murder is when the defendant made a decision in the moment to fatally attack the victim while the defendant was committing another crime, such as in a shooting during a drug deal.  Third degree murder is any intentional killing that does not fit the above definitions, such as if one spouse fatally shoots another during a domestic dispute.
In the News
Things were going well for "Big Mike" Henry in 2012.  He relished his role as a father to his infant son Jaxxon, even though he had broken up with Jaxxon's mother shortly after the child's birth.  He was working on starting a business that recycled pallets.  In fact, life had been good for Henry for some years; he had served a prison sentence for aggravated assault as a young man, but after finishing his sentence, he had stayed out of trouble.  He was a member of the Iron Wings motorcycle club but was friendly with motorcycle enthusiasts of all stripes.
Henry's tragic flaw was his attraction to relationship drama.  On Valentine's Day, he began dating Rachel Kozloff, and the couple's relationship was full of conflict from the beginning.  Kozloff had four children and a job, but these were not enough to stop her from coming to Henry's apartment to confront him about her suspicions that he was cheating.  In late March, after one such confrontation, Henry texted Kozloff and said their relationship was over.  The next day, a neighbor heard gunshots coming from Henry's apartment and called Henry's friends from the Iron Wings, thinking that they would be the right people to see what was going on.  Henry's friends found him dead from four gunshot wounds, with baby Jaxxon unharmed in the next room.  Kozloff was later convicted of third-degree murder for Henry's killing and was sentenced to 18 to 40 years in prison.  She is currently serving her sentence and will become eligible for parole in 2031.
Contact an Attorney Today for Help
A Pittsburgh murder defense lawyer can help you if you have been accused of a crime involving serious injury or death.  Contact the law offices of Gary E. Gerson about your case.
Resource:
yahoo.com/entertainment/woman-guns-down-biker-boyfriend-180000782.html
https://www.pittsburghdefenselawyers.com/eric-riddick-released-from-prison-29-years-after-wrongful-conviction/