How to Stop Mugshot Shaming from Ruining Your Employment Prospects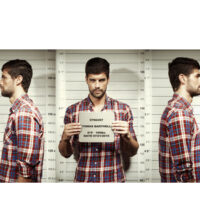 Of all the scary thoughts that go through your mind when you get arrested for a non-violent crime, many of them relate to how the arrest will affect your chances for employment in the future if you get convicted.  Long after you have completed your probation, community service, or jail time and paid your fines, the conviction will still show up on your record when a prospective employer conducts a criminal background check.  Therefore, you have everything to gain by hiring a criminal defense lawyer.  Of course, now that the Internet makes so much information publicly available, information often spun to present you in the worst possible light, you might need a Pennsylvania criminal defense lawyer even after you are acquitted, complete a pretrial diversion program, or get the charges dropped.
Beyond Innocent and Guilty
If you get convicted of a crime or plead guilty, the crime goes on your permanent record if you are 18 or older.  Many defendants plead guilty because they feel powerless to fight their charges, and although they may have been able to avoid prison time, the conviction follows them around for the rest of their lives.  Expungement and pardons are ways of getting criminal convictions removed from your record, but they take a lot of work.  Your best chance for avoiding getting a criminal conviction on your record is to enter a pretrial diversion program.  If you get charged with a nonviolent drug crime (such as possession of a small quantity of drugs), and you complete a court-ordered drug treatment program, the court may drop your charges.
In the News
The Internet abounds with mugshots, since they are eminently clickable.  While Internet users ogle the faces of defendants, full of indignation, chagrin, or abject fear, they do not see the context.  They don't even find out if the person in the mugshot was ever convicted or whether he was acquitted or had his charges dropped.  Justin Stineman, known by the stage name Nexus the League in his music career, is the man behind one of those mug shots.  To hear him tell it, he partied like a rock star for exactly one weekend when he was 21 years old and his parents were out of town.  He ended up getting arrested for possession of a small quantity of marijuana.  If it had happened in 2020, he would have just gotten a citation.  As it happened in 2018, though, he went to drug court and was ordered to perform 25 hours of community service, complete a drug counseling program, and pay a $250 fine.  After he did these things, the charges were dropped.  Stineman has no criminal record, but his mugshot is online, visible to anyone who Googles his name, including prospective employers.  A report in the York Daily Record describes the problem of people whose mugshots are visible online, even though those people have never been convicted of a crime.  The Seventh Amendment protects against cruel and unusual punishment, but the First Amendment guarantees freedom of the press, and lawmakers are currently contending with the issue of mugshots tarnishing the reputations of people who have never been convicted.
Let Us Help You Today
A criminal defense lawyer can help you navigate the processes of expungement, pardons, and pretrial diversion.  Contact Pittsburgh drug crimes lawyer Gary E. Gerson about your case.
Resource:
ydr.com/story/news/watchdog/2020/07/01/news-releases-mugshots-possession-of-small-amount-of-marijuana-pennsylvania/5220460002/
https://www.pittsburghdefenselawyers.com/confrontation-over-all-terrain-vehicle-leads-to-shooting-arrest-for-attempted-murder/