In Pennsylvania, Attempted Acts of Sexual Exploitation Are Illegal, Even When There Is No Physical Contact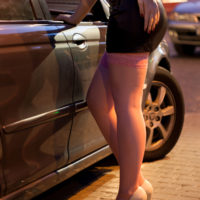 Although the laws of the United States do not operate on the principle of "an eye for an eye," crimes that cause more significant physical, emotional, or financial harm to victims have more severe penalties than those that cause less damage.  Murder is a more serious crime than aggravated assault, and aggravated assault is worse than simple assault.  Likewise, the law takes into account how much damage could have occurred, even if the act was not carried out.  Thus, it is possible to get jail time for DUI if your blood alcohol level is high enough and if you drive drunk enough times, even if you never cause an accident.  Along these same lines, many criminal cases related to sex crimes involve defendants who simply attempted to engage in illegal sexual acts, even when no sexual act took place.  Thus, the task of a sex crimes defense attorney sometimes involves establishing reasonable doubt about mere verbal communications.
Text Messages and Social Media Posts Can Land You on the Sex Offender Registry
The purpose of Pennsylvania's sex crime laws is not to prevent sexual activity between consenting adults, but rather to prevent sexual situations in which one party exploits the other.  Many of the offenses that result in defendants' names being added to the Pennsylvania sex offender registry involve lack of consent, such as rape or sexual assault of any person or any type of sexual activity between an adult and a person legally deemed too young to give meaningful consent.  Furthermore, when perpetrators use their positions of wealth or authority to intimidate or pressure victims, it makes the crime more serious.
The emotional harm suffered by victims of sexual exploitation is so great that even attempting exploitative acts is a crime, sometimes a felony.  Simply exchanging messages online with a person who cannot legally consent if those messages are sufficiently sexually suggestive.  Simply possessing pornographic images depicting persons younger than eighteen is a felony.
In the News
A Pennsylvania state trooper in Tunkhannock Township faces charges of patronizing prostitution after allegedly paying for sex with a woman he met in his capacity as a law officer.  Police allege that, on February 28, 2015, Benjamin Toth responded to a call about a suspicious vehicle.  He found a woman asleep in the car and, after administering field sobriety tests, determined that she was sober and let her go.  Having obtained the woman's contact information, he then began communicating with her online, using someone else's account profile.  According to court records, Toth propositioned the woman for sex in early 2016.  Also of relevance in this case are Toth's pattern of propositioning women online using fake profiles and misusing his position as a state trooper.  He has been placed on restricted duty while the case is pending.
Contact Gary E. Gerson About Sex Crime Cases
The rights of defendants in criminal cases still apply, even if the charges are for crimes of a sexual nature.  Contact Pittsburgh sex crimes attorney Gary E. Gerson to discuss your case if you are facing criminal charges.
Resource:
mcall.com/news/police/mc-nws–20190502-6c2dyr5ky5ae5cg3merpsxbzma-story.html