Is It Kidnapping If It Is Your Own Child?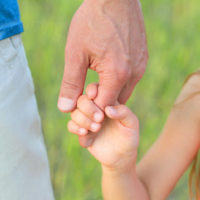 Any lawyer or judge who deals with the family court system will tell you that child custody disputes are among the most difficult type of dispute to resolve.  While people make plenty of threats about taking the children away from one or another relative or about having their ex arrested because of some bad parenting decision, those threats rarely make it to the criminal court.  During the holiday season in 2015, though, Pennsylvania viewers eagerly followed the news as a SWAT team persuaded a father to hand over his daughter to her maternal grandmother, and then the father was placed under arrest.  His trial and its subsequent appeals hinged on the question of whether kidnapping your own child is a criminal offense.
Interfering with the Custody of a Child
Interference with custody of children (ICC) is a crime according to Section 2901.(a1).(2) of Pennsylvania law.  It is a third-degree felony, but in theory the law treats it similarly to other cases of kidnapping a minor.  An exception is when the person keeping the children away from their legal guardians is a biological parent.  In that case, it is not appropriate to conflate ICC with kidnapping.  On appeal, the defendant in the current case successfully argued that the trial court had acted as though he had kidnapped the child, but that it is not correct to consider his actions kidnapping because he is the child's father.
In the News
In late 2015, two-year-old Jaleeyah Ortiz was living in Wilkinsburg with her maternal grandmother Lori Clark.  Jaleeyah's mother had died, and while her father Tex Ortiz had visitation with her, his relationship with her family was strained.  About a week before Christmas, Ortiz traveled to Wilkinsburg to pick up Jaleeyah and brought her to Altoona to spend the holiday.  The problem was that, at the time, Ortiz was under house arrest; he was required to wear an ankle bracelet so that authorities could track his whereabouts.  Ortiz cut his ankle bracelet and removed it before traveling to pick up the child.  The situation resulted in a standoff in Altoona, where a SWAT team was stationed to intervene if the situation called for it.  Ortiz gave the child to law enforcement officers, who brought her unharmed to a local hospital, where Clark picked her up.  The officers arrested Ortiz, and among the charges he faced was ICC.  He was convicted and sentenced to incarceration.  He appealed his case, and the Pennsylvania Supreme Court ultimately sided with him.  Ortiz argued that, if he had known he needed to go through the courts in order to take his daughter to spend the holidays with him, he would have done so.  The lower court had tried him and punished him as though he convicted a child.  The Supreme Court ruled, however, that because he is the child's biological father, his actions do not constitute kidnapping.
Reach Out to Us Today for Help
Misdemeanor or felony, plea bargain or trial, a criminal defense lawyer can make all the difference.  Don't hesitate to reach out to the Law Offices of Gary E. Gerson in Pittsburgh to exercise your right to legal representation.
Resource:
pittsburgh.cbslocal.com/2015/01/05/police-in-standoff-with-man-accused-of-abducting-2-year-old-from-wilkinsburg/
https://www.pittsburghdefenselawyers.com/new-yorker-feature-about-pennsylvania-district-attorney-contains-valuable-information-for-defendants/