When Is Sending Someone a Picture of Hannibal Lecter a Crime?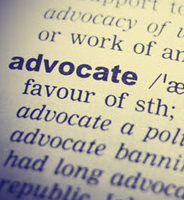 Context is everything.  Famous quotes and images from movies are everywhere. However, in the right circumstances, a movie reference can be a threat, and threatening someone is against the law.  Last September, a Westmoreland County man was acquitted of threatening a judge by sending her a picture of an intimidating character from a famous movie.
Threats Are a Form of Harassment
Sending someone a threatening letter is considered harassment under the law.  If the defendant sends a series of threatening letters, it can be considered stalking.  Other acts that can be considered harassment are directing sexually suggestive speech or images to the victim or repeatedly communicating with the victim at inconvenient hours.  Any act that serves no legitimate purpose and is done only to annoy or intimidate the victim can be considered harassment, even if there is no explicit threat of violence.
In the News
In 2014, Gregg Tchirkow pleaded guilty to growing marijuana plants illegally in his home.  Westmoreland County Judge Meagan Bilik-DeFazio sentenced him to 18 to 36 months in prison, plus one year of probation after release.  When Tchirkow became eligible for parole, he refused to accept the conditions of parole, opting instead to spend the full three years behind bars.  During his imprisonment, he sent 24 pieces of correspondence to Judge DeFazio, some of which included clippings from newspapers and magazines.  The last of the letters, which he sent in 2017, included a picture of Hannibal Lecter, a character from the 1991 psychological thriller The Silence of the Lambs.  Tchirkow attached a caption to the image: "Post prison."  In the film, Lecter, played by Anthony Hopkins, is a psychiatrist imprisoned for murder and known to have eaten his victims.  He uses his knowledge of the criminal mind to help the heroine catch another serial killer.  While the caption is not one of Lecter's lines in the film, people who have seen the film would know that Lecter kills several prison guards during his escape.  He was charged with threatening a judge.  At his trial, he testified that he had chosen the photograph at random and said that, when he saw it, he felt that it conveyed his feelings of frustration over being in prison for such a long time.  DeFazio testified that, while she was aware of Tchirkow's history of mental illness, she still felt threatened by the letter and the image.  Jurors found Tchirkow not guilty, and Judge Timothy Creany acquitted him.
Do You Need a Legal Professional?
Do not plead guilty to harassment if you were simply harmlessly referencing a favorite movie.  Contact the Law Offices of Gary E. Gerson in Pittsburgh about your harassment case and let us mount an exceptional defense on your behalf.
Resource:
triblive.com/local/westmoreland/14127283-74/westmoreland-jurors-acquit-man-accused-of-threatening-judge-with-hannibal-lecter-photo