Man Arrested in Connection with Overdose Deaths at Pittsburgh Party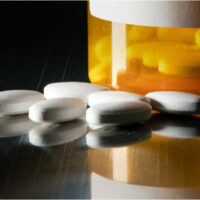 The drug education courses which elementary school students were required to take in the 1980s tended to deal in scary scenarios that did not address the realities of drug addiction.  The truth is that drug addiction can happen to anyone and that preventing it and recovering from it requires compassion and the efforts of the entire community.  That said, a scene that played out at a party in Pittsburgh this month resembles a figment of the wildest imaginations of the drug education counselors of the 80s.  Young men at a party were offered a white powder, thinking it was cocaine, but it turned out to be something much worse.  Seven people suffered an accidental overdose of Fentanyl as a result of inhaling the mysterious powder, and three of them died.  A suspect has been arrested for allegedly providing the party guests with the deadly drug, and he could face life in prison if convicted.  If you are facing charges for drug possession, no matter the quantity or the type of drug, a Pennsylvania drug crimes lawyer can help you fight the charges.
The Deadliest Opioid
Fentanyl was the drug that caused the seven men at the Pittsburgh party to suffer fatal overdoses; it is also the drug that killed Prince and Tom Petty, as well as many thousands of people who are not celebrities.  Fentanyl is an opioid painkiller; because it is so strong and because its effects last only two hours, it is currently the most widely used synthetic opioid in a medical setting, where it can be given intravenously for anesthesia or through other routes of administration for management of chronic pain.  Recreational users of fentanyl often mix the drug with cocaine and snort it.  More than half of the opioid overdose deaths in the United States in recent years have involved fentanyl.
In the News
Police have arrested Peter Rene Sanchez Montalvo on suspicion that he provided the drugs that caused seven people to overdose at a party in an upscale Pittsburgh apartment in September 2019; three of the overdose victims died.  Sanchez allegedly offered party guests a white powder and let them think that it was cocaine, when it was actually a combination of cocaine and fentanyl.  The guests who snorted the powder became ill almost immediately; four required hospitalization, and three were pronounced dead at the scene.  Other details, such as the fact that the person named on the apartment's lease does not live there, led police to suspect a drug trafficking operation. Sanchez Montalvo faces charges of possession with intent to distribute and distribution of a controlled substance causing death or bodily injury.  If convicted, he could face 20 years to life in prison.
Reach Out to Us Today for Help
The better your criminal defense lawyer, the more likely the courts are to treat you with justice and humanity.  Contact Pittsburgh drug crime lawyer Gary E. Gerson if you are facing charges related to prescription drug crimes.
Resource:
thedailybeast.com/peter-rene-sanchez-montalvo-arrested-in-mass-overdose-at-swanky-pittsburgh-building?ref=scroll
https://www.pittsburghdefenselawyers.com/asap-bari-avoids-jail-and-probation-by-pleading-guilty-to-misdemeanor-marijuana-charges/