North Huntingdon Township Man Faces Criminal Charges For Rape Of Drinking Buddy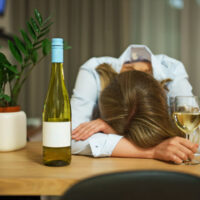 When you and your college classmates used to joke that a certain socially awkward guy who lived in your dorm looked like a rapist, those rumors were not only cruel; they were also wildly inaccurate.  There is no one way that rapists look. In fact, the only characteristic common to the majority of rapists is that they personally knew the victim before the rape.  Even if everyone strictly followed the advice that protects you from getting attacked by a stranger in a dark alley or deserted parking garage, it would only prevent a small fraction of rapes.  Date rape is the rule rather than the exception in sexual assault cases.  One of the reasons that so many sexual assaults go unreported is because of the social ties between the victim and the attacker.  The victim might fear retaliation by the attacker or might fear losing the friendship of the mutual friends she and the attacker have in common.  A Westmoreland County man is currently facing criminal charges after an acquaintance of his spoke out about a sexual assault that allegedly took place when she was visiting him at his house.  If you are facing criminal charges for sexual assault or another sex offense, contact a Pittsburgh sex crimes defense lawyer.
It Is Rape If the Victim Is Too Drunk to Consent
It is possible to be convicted of rape or sexual assault if you had sexual contact with someone who was unable to give meaningful consent because they were under the influence of alcohol or drugs.  If the victim was unconscious at the time of the assault, then the evidence against you is clear-cut, but even if the victim does not have clear memories of the events immediately leading up to the assault, it is still enough for a conviction.  The fact that you were also drunk is not a valid defense.
In the News
Dominic Zuccarelli of North Huntingdon Township is currently facing criminal charges for rape and sexual assault because of an incident that allegedly took place on the night of May 26, 2021.  The victim was visiting Zuccarelli, 27, at his house, where they drank alcohol together, and the last thing she remembers on that night is that, while sitting fully clothed on the couch in the living room, she chose a song to play on her phone.  Her memories resume the following morning, when she woke up in the bedroom, wearing nothing but a T-shirt.  Zuccarelli was taken to jail in late August, but he was released after posting a $20,000 bond.  His next hearing is scheduled for October 20.
Contact an Attorney Today for Help
A Pittsburgh sex crimes lawyer can help you if you are facing criminal charges for a sex offense that allegedly took place while you were drunk or under the influence of drugs.  Contact the law offices of Gary E. Gerson for a consultation on your case.
Source:
triblive.com/local/westmoreland/north-huntingdon-man-accused-in-rape-of-unconscious-woman/