Mount Airy Couple Charged With Drug Distribution And Held On Million Dollar Bond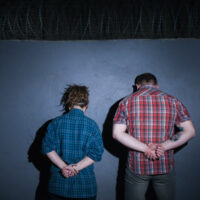 The Eighth Amendment to the United States Constitution protects against cruel and unusual punishment, including excessive financial penalties before or after a conviction.  This means that fines as a criminal penalty should not be disproportionate to the crime and that bail amounts should not be disproportionate to the amount of danger the defendant, who is presumed innocent until proven guilty, poses to society if they are allowed to be free until their trial.  There is growing opposition to imposing cash bail for any except the most heinous of violent crimes because, in practice, your chances of being free until your trial are proportional to your wealth and not to the severity of the charges against you.  If half of Americans cannot afford a $400 emergency expense, they certainly can't afford a bond of thousands of dollars for a drug charge.  Even if you are in jail waiting to post bond, you have the right to representation by an attorney.  Contact a Pennsylvania drug crimes defense lawyer or if someone close to you has had an expensive bail amount set for them in a drug case.
What Determines a Defendant's Bail Amount?
All defendants in criminal cases are innocent until proven guilty and have the right to a fair trial, so why do some people stay in jail until their trials?  Courts have the discretion to determine whether the defendant is a danger to themselves and others or to the judicial process if they are released.  The greater the risks if the defendant goes free, the higher bail amount.  If the chances are very high that the defendant will flee and not appear before the trial or that the defendant will try to obstruct justice by intimidating witnesses or attempting to destroy evidence, the court may not allow the defendant to post bail at all.  "Excessive bail" is a subjective term; $1,000 is more than many people's take-home pay for a week and far exceeds the balances of most people's bank accounts after expenses, while $1 million is a drop in the bucket for the wealthiest people.
In the News
Lawrence Lowell Scales and Brandy Nicole Robertson were arrested at their Mount Airy residence on July 2 after police seized heroin, methamphetamine, marijuana, and drug paraphernalia.  An investigation that had been going on for several months gathered sufficient evidence that Scales and Robertson were maintaining a drug dwelling, which is a felony.  Both defendants were already wanted on previous accusations of drug distribution, drug possessions, and illegal possession of firearms.  Scales, 54, had his bond set at $2 million, and Robertson, 36, had hers set at $1 million.  Both defendants have court dates scheduled for July 28.
Contact Us Today for Help
A Pittsburgh prescription drug crimes lawyer can help you if you are facing drug distribution charges, even if your bond amount is more than you can afford.  Contact the law offices of Gary E. Gerson in Pittsburgh, Pennsylvania about your case.
Source:
mtairynews.com/news/99065/alleged-drug-dealers-nabbed-bond-set-at-1-2-million