Not Only Driving While Intoxicated, but Even Walking While Intoxicated Can Be a Crime If a Child Is with You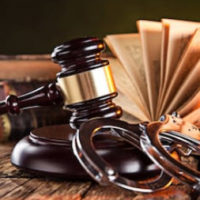 Many crimes become more serious if the victims are children.  Even if the child has not suffered physical harm because of the defendant's actions, the mere presence, or even potential presence, of a child can escalate the charges.  For example, selling drugs near a school is a worse crime than simply selling drugs.  Sexual assault of a minor is a more serious offense than just sexual assault.  A current trend in criminal justice reform is to consider that most drug offenses are nonviolent and therefore not to treat people charged with them as though they are dangerous.  If children are present during the alleged crime, though, it is harder to demonstrate that the defendant's actions did not endanger others.  If you are facing criminal charges for a drug-related offense, even if children were present when you were arrested, contact a Pennsylvania drug crimes defense lawyer.
Pennsylvania Laws About Endangering the Welfare of a Child
Pennsylvania Title 18.4304 stipulates that endangering the welfare of children is a misdemeanor in the first degree, punishable by up to five years in jail and a fine of up to $10,000.  You can be charged with this crime whether you are the child's legal guardian or whether you are only temporarily supervising the children, for example, if you are a teacher or summer camp counselor, or even if you are just a neighbor babysitting the children for a few hours as a favor to their parents.  The charge can be a first-degree felony if the prosecution alleges that you have endangered the children on multiple occasions.
The following are actions which could result in charges of child endangerment:
Transporting a child without an age-appropriate car seat or seat belt
Being drunk or high on drugs while supervising children
Letting a child under your care go 24 hours without food
Caring for children in a home that is so dirty as to be unsafe
In the News
When police officers stay at an intersection, they expect to catch drivers breaking traffic laws, but this time it was suspicious behavior by pedestrians that caught an officer's attention.  Chad Reed and Jazlyn Winters of Manchester Township were crossing the street while pushing their infant son in a stroller.  When they got to the other side of the street, Jazlyn dropped the soda bottle she was carrying, and she had enough trouble picking it up to make the officer suspect that she was not sober.  When the officer approached, he noticed that both Jazlyn and Chad had constricted pupils, which made him suspect that they had been using drugs.  They admitted to smoking marijuana and taking Adderall.  He arrested them for child endangerment and public drunkenness.  The child is not in the care of his grandparents.
Contact an Attorney Today for Help
Even though the defendants in this week's news story freely admitted to drug use, you have the right not to answer if a police officer asks you whether you are sober.  Contact Pittsburgh drug crimes attorney Gary E. Gerson about your sex-related offense case.
Resource:
whdh.com/news/police-couple-arrested-for-pushing-young-son-in-stroller-while-intoxicated/
vice.com/en_us/article/wd4ymw/can-you-tell-what-drugs-someones-on-just-by-looking-at-their-eyes-876
https://www.pittsburghdefenselawyers.com/which-kind-of-prison-would-you-most-like-to-go-to/