Pennsylvania Courts Decide on a Case by Case Basis Whether to Try Teens Charged with Violent Crimes as Adults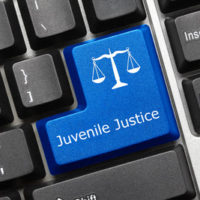 Most teenagers are physically and emotionally immature; consequently, they commit foolish and sometimes criminal acts that they may have cause to regret. For that reason, and with a few clearly defined exceptions, including felonies associated with extremely violent crimes, firearms violations, drug trafficking or sex offenses, it is the underlying policy of the criminal justice system to focus on rehabilitation of juveniles, rather than punishment.
When Do the Courts Try a Minor as an Adult?
When a person less than 18 years of age commits a felony involving an extremely violent crime, uses a firearm in the commission of a crime, engages in drug trafficking or commits a sexual offense such as rape, he or she can be charged as an adult in the Criminal Division of the Courts of Common Pleas. For most misdemeanors; however, a minor can have his or her charges resolved through the Juvenile Court within the Family Division of the Courts of Common Pleas. Typically, a hearing officer or judge will fashion a sentence that is in the "best interest of the child", and by which the minor can be rehabilitated through education, counseling, therapy or community service.  In certain cases involving non-violent crimes and a first-time offender, an opportunity may be provided to earn a dismissal and expungement of the originally-filed charges. In other cases, the Juvenile Court may maintain supervision over the juvenile offender until the age of 21.
The goal behind rehabilitation is to prepare juveniles to become productive members of society as adults.
Contact Gary Gerson About Juvenile Criminal Defense Cases
If you or your child is facing criminal charges, it is imperative that you reach out to a skilled attorney immediately. Don't hesitate to contact the Law Offices of Gary E. Gerson in Pittsburgh to discuss your case.
Resource:
triblive.com/local/westmoreland/13649624-74/defendant-in-2016-latrobe-murder-cases-wants-to-be-tried-in-juvenile