Pennsylvania Supreme Court Overturns Bill Cosby's Conviction Because Prosecution Violated His Right To Due Process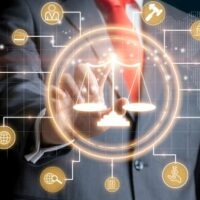 Years ago, when the accusations against Bill Cosby first began to surface, people who had grown up seeing him on television in family-friendly shows were shocked.  Cosby's public persona made him the last person that people would suspect of committing sexual assault; in all his public roles, he seemed like a moral and altruistic person.  The accusers were many, and their allegations corroborated each other, such that people who are too young to have watched The Cosby Show in the 80s only know Cosby as an old guy who faced criminal charges for one sexual assault and likely got away with many more.  Cosby was convicted in 2018 of sexually assaulting Andrea Constand in 2004, and this week, the Pennsylvania Supreme Court overturned his conviction, and he was released from prison.  The Internet can certainly debate what this says about once-beloved public figures about whom an unsavory truth comes to light and about the obstacles to seeking justice for survivors of sexual assault, but from a legal standpoint, it clearly indicates something about due process, which is that the state cannot prosecute you for something after it agreed not to prosecute you for it.  To find out more about non-prosecution agreements, contact a Pittsburgh criminal defense lawyer.
What Is a Non-Prosecution Agreement?
Just as the law allows punishment for obstruction of justice, it allows incentives for the pursuit of it.  In criminal court, defendants who provide information that helps the state prosecute other cases can get reduced sentences and might even get complete immunity from prosecution.  Meanwhile, victims of sexual assault and other violent crimes have the right to file civil lawsuits against their alleged assailants with the hope that the court will award them monetary damages; because the standard of evidence is lower in civil court, so a civil court can rule against a defendant even if a criminal court does not convict him.  (Consider that a jury acquitted O.J. Simpson of murder in 1995, but in 1997, a civil court ordered him to pay damages to the victims' families; the evidence against him was enough to convince a civil court judge that he was responsible for the killings but not to convince the jury that he was guilty beyond a reasonable doubt.)  A defendant in a civil case might enter a non-prosecution agreement in which, if the defendant reveals potentially incriminating information in the context of the civil case, the state will not use it against him in criminal court, even if the information is sufficiently incriminating to justify criminal charges.
In the News
In 2005, Bill Cosby was a defendant in a civil lawsuit brought by Andrea Constand, who alleged that Cosby had drugged her and sexually assaulted her the previous year.  Bruce Castor, Jr., who was then the District Attorney of Montgomery County, announced at a news conference that the state had agreed not to prosecute Cosby in exchange for him speaking freely in the context of the civil lawsuit.  After the announcement of this non-prosecution agreement, Cosby testified in the civil lawsuit that he had given quaaludes to women and then had sex with those same women.  According to the Pennsylvania Supreme Court's decision issued this month, the state violated that agreement, and thus violated Cosby's right to due process, when it charged him with sexual assault based on the testimony he provided in the civil lawsuit.  Were it not for the non-prosecution agreement, Cosby could have pleaded the Fifth Amendment and refused to answer questions about the assaults.  The Court's decision, and Cosby's subsequent release, came three years after Cosby, now 83, began serving a prison sentence for the assault.
Contact an Attorney for Help
If you are a defendant in a civil lawsuit related to illegal or possibly illegal activities, it is not too soon to talk to a Pittsburgh sex crimes lawyer about your rights.  Contact the law offices of Gary E. Gerson for help today.
Resource:
hnytimes.com/2021/07/01/arts/television/bill-cosby-conviction-overturned-why.html