Sellersville Couple Charged With Endangering The Welfare Of Children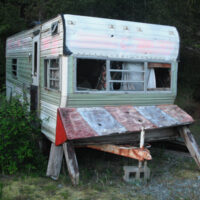 Free range parenting has its outspoken partisans, but how little supervision can you provide for children before you get into trouble with the law?  Pennsylvania does not have specific rules about the age at which children can stay home alone or the length of time they can stay at home without an adult.  Likewise, letting children walk home from the school bus stop by themselves is fine, and preteens can walk from home to park without their parents, especially if they have a cell phone where their parents can reach them.  Some parents in Pennsylvania have faced charges for endangering the welfare of a child simply because a young child wandered away from home while apparently unattended or because a child suffered an injury that could have easily been prevented if the child had received adequate supervision.  Other child endangerment cases occur when the children show signs of prolonged neglect.  If you are being accused of endangering the welfare of children, contact a Pittsburgh criminal defense lawyer.
Child Endangerment Is More Than Just Being an Imperfect Parent
Many criminal cases involving child endangerment arise from instances where an adult was doing something that is illegal anyway, but the presence of a child meant that the adult faced charges for the other illegal action as well as for child endangerment.  For example, you can get arrested for child endangerment at a DUI traffic stop if you were driving drunk while transporting a child.  You can also get charged with child endangerment if you are under the influence of drugs while supervising your children, in addition to the drug charges you can face.  These charges can apply whether or not any children get injured because of your unsafe actions.
In the News
Neighbors called police when they saw two teenagers removing items from an unoccupied trailer in a trailer park in Sellersville.  When police arrived, the two girls who had gone to the unoccupied trailer led police to their home, where they lived with their parents and their five younger siblings.  The children range in age from four to 16; all of them are girls except the six-year-old.  None of the children had ever attended school, and they were in need of medical and dental care.  Animal feces was abundant in the house, as the family had more than 20 rats, two dogs, two rabbits, two turtles, an indeterminate number of snakes and toads, and a four-foot-long carnivorous lizard known as a tegu.  The parents, Crystal and Shane Robertson, were charged with endangering the welfare of children.  Crystal, 37, and Blake, 47, posted their $10,000 bond and were released from jail as they await their next court appearance.
Contact Gary E. Gerson About Child Endangerment Crimes
A criminal defense lawyer can represent you in criminal court if you are being accused of endangering the welfare of a child, alone or in addition to other offenses.  Contact the law offices of Gary E. Gerson in Pittsburgh, Pennsylvania about your case.
Source:
lawandcrime.com/crime/mom-in-extreme-abuse-case-called-her-7-uneducated-kids-garbage-disposals-with-legs-and-surrounded-her-filthy-bed-with-animal-cages-affidavit/