Sunbury Grandpa Released From Prison After Serving 10 Years Of Sentence For Trafficking In Cannabis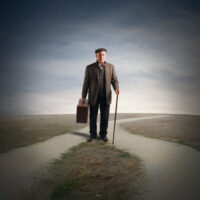 It is an understatement to say that the discourse about cannabis has changed during our lifetimes.  Subsequent cohorts of young people have smoked what they referred to as reefers, doobies, pot, bud, weed, and trees, and after decades of discussion about the legal status of "medical marijuana," most states now have medical cannabis programs, and many areas have decriminalized cannabis possession at the state or local level.  Meanwhile, thousands of people in Pennsylvania are still serving long prison sentences for convictions related to cannabis.  This month, a man who was sentenced in 2013 to up to 14 to 29 years in prison for possession of cannabis with intent to deliver was released and met his grandchildren outside the walls of a prison for the first time.  If you are trying to help a family member or friend who has been incarcerated since the "war on drugs" days, contact a Pittsburgh drug crime lawyer.
When Defendants Remain Behind Bars After the Laws That Determined Their Sentences Have Been Abolished
The penalties for a drug possession conviction depend on many factors, such as the quantity of illegal drugs and whether the defendant has any prior convictions.  Depending on the circumstances of the arrest, you can also get additional charges besides drug possession.  For example, if children are present when illegal drugs are in your possession, you can get charged with child endangerment.  Years ago in Pennsylvania, there was even a law that required a tougher sentence if the drug activity took place in a school zone than if it took place elsewhere.  In 2014, the Superior Court of Pennsylvania declared the school zone sentencing enhancement unconstitutional and remanded the cases of defendants sentenced in accordance with the now-overturned law for resentencing.  It did not, however, immediately release all defendants; it only allowed the courts to determine what an appropriate sentence would be, one that did not include the school zone enhancement.
In the News
Years ago, investigators in Pennsylvania began to suspect that Neil Neidig was selling marijuana and that several family members of his were conspiring with him.  When police pulled him over for a traffic violation in 2011, they found 13 pounds of marijuana in his car, as well as several switchblades and thousands of dollars in cash; he received felony charges for drug possession with intent to deliver.  During his trial, his daughter Amy Neidig, who was 18 at the time, testified against him, largely to spare herself a prison sentence.  After he was sentenced in 2013 to 14 to 29 years in prison, with credit for the time he spent incarcerated before his conviction and sentencing, Amy spearheaded the efforts to reduce her father's sentence.  In October 2021, following a resentencing hearing, Neil Neidig, 60, was released from prison, having served ten years.  He must remain on probation until 2040.
Reach Out to an Attorney for Help
A criminal defense lawyer can help you if you received an unfairly harsh sentence under outdated drug laws.  Contact the law offices of Gary E. Gerson in Pittsburgh, Pennsylvania about your case.
Source:
yahoo.com/news/convicted-drug-dealer-free-10-171700104.html