Monroeville Man Faces Attempted Murder Charges After Road Rage Shooting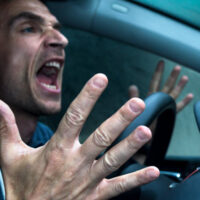 You might expect to see advice on what to do and what not to do after a collision or other traffic mishap on a personal injury law firm website, instead of a criminal defense law firm site, but you can get criminal penalties for certain actions related to car accidents.  For example, leaving the scene of an accident without identifying yourself to the other driver and rendering assistance to injured people is a crime popularly known as hit and run.  Likewise, you can get criminal charges simply for causing an accident if you were driving at an egregiously high speed or if you were under the influence of alcohol or drugs at the time of the collision.  Even though some interactions between parties to a car accident tend toward the confrontational, it should go without saying that you should not shoot someone because of a traffic infraction.  If you are facing criminal charges because of a confrontation related to road rage, contact a Pittsburgh violent crimes lawyer.
Should You Hire a Criminal Defense Lawyer Even If the Court Offers to Provide an Attorney for You?
When you get arrested for allegedly committing a crime, a police officer will read you the Miranda warnings, a summary of the legal rights of defendants in criminal cases.  One of these rights is the right to representation by a criminal defense lawyer.  If you cannot afford to hire a defense lawyer, the state will assign your case to the Public Defender's Office.  Public defenders are legally obligated to represent you if you cannot pay for your own lawyer, and because of this, they have no control over how many clients they represent.  Even though they work extremely long hours, it is simply not possible for them to provide the same quality of representation when seeking plea deals or preparing your case for trial as when you choose your own lawyer.  Even if you don't have enough money in your bank account to make it to the end of the month, it is worthwhile to contact a criminal defense lawyer at a private law firm to see if they can represent you pro bono (free of charge) or for an affordable price.
In the News
On November 21, Andrew Skinner was driving east on the Pennsylvania Turnpike near New Stanton when a car drifted into his lane in front of him.  Enraged, Skinner pulled up beside the car and fired a 9mm pistol at the driver's side door, with the bullet piercing the door and striking the driver in the abdomen.  The driver, a 38-year-old woman, called 911 and described the incident to first responders, who transported her to the hospital.  When police caught up with Skinner, 30, they arrested him.  He now faces charges for attempted murder, aggravated assault, propelling a missile into an occupied vehicle, reckless endangerment, and possession of a firearm without a concealed weapons permit.  He is currently in jail, and his bail has been set at $250,000.
Contact Our Office Today for Help
A criminal defense lawyer can help you if you are facing criminal charges for aggravated assault or another violent crime.  Contact the law offices of Gary E. Gerson in Pittsburgh, Pennsylvania about your case.
Source:
triblive.com/local/westmoreland/woman-shot-in-apparent-road-rage-incident-on-pa-turnpike/