Westmoreland County Nurse Practitioner Faces Criminal Charges For Writing Fraudulent Prescriptions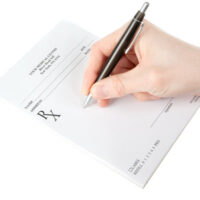 The rates of drug addiction among healthcare professionals have been rising, and it is not hard to understand why.  Being a doctor, nurse, or nursing assistant is an extraordinarily stressful job, and due to the COVID-19 pandemic, healthcare professionals are even more overworked than before.  Being in the presence of prescription drugs all day long means easier access to drugs that can be sure to have the intended effect, unless the pills purchased on the dark web which could be fentanyl masquerading as Adderall or Xanax.  It also means that it is legal for you to handle prescription drugs, up to and including Schedule II controlled substances.  By now, the oldest memoirs by healthcare professionals who became addicted to prescription drugs at work and eventually ran afoul of the law are several years old.  This month, a nurse practitioner from Westmoreland County was arrested for allegedly writing fraudulent prescriptions for drugs for her own consumption.  If you are facing accusations of illegally obtaining or possessing prescription drugs, contact a Pittsburgh prescription drug crimes defense lawyer.
Stealing a Prescription Pad Is More Than Just Theft
In Pennsylvania, nurse practitioners have the right to prescribe medications, including Schedules II-V controlled substances.  They can only do it with written permission from their employers; a nurse practitioner cannot transfer their prescribing authority from one job to the next, but rather each new employer must authorize the nurse practitioner to write prescriptions.  Stealing a prescription pad or writing a prescription on it when you are not a physician and then attempting to fill the prescription is a crime, more like identity theft than simple theft.
In the News
Kari Halaut has had a long career as a nurse.  She earned her registered nurse license in 1990 and her nurse practitioner license in 2003.  Sometime during or before 2016, she began working at Excela Health, where she had permission to write prescriptions.  In December 2016, she began writing fraudulent prescriptions, prescribing the stimulants Adderall and Adipex to her relatives and then consuming the drugs herself.  She was fired from Excela Health in early 2018 after failing a drug test, but she allegedly took some of its prescription pads with her.  She got a new job, but her new employer did not authorize her to write prescriptions.  By 2021, she allegedly wrote 200 fraudulent prescriptions for a total of 7,000 pills.
Halaut, 54, had a near miss with authorities in 2017.  A pharmacist at a Rite Aid in Greensburg called one of Halaut's relatives to tell her that her prescription was ready, but the relative seemed surprised that a drug had been prescribed for her.  A woman came to pick up the prescription, but upon being asked to show her ID, she left without the pills.  The state drug monitoring program eventually led to Halaut's 2021 arrest on charges of drug possession, identity theft, and acquisition by misrepresentation.  She is currently free after posting a $50,000 bond, and her next hearing will be in January 2022.
Contact Gary E. Gerson About Drug Crimes Defense
A Pittsburgh prescription drug crimes lawyer can help you if you are facing criminal charges for illegally possessing or prescribing controlled substances.  Contact the law offices of Gary E. Gerson for a consultation.
Sources:
triblive.com/local/westmoreland/state-agents-accuse-greensburg-nurse-of-writing-fake-prescriptions-for-thousands-of-pills/
latimes.com/opinion/op-ed/la-oe-grinspoon-addicted-doctors-20160605-snap-story.html