Two Western Pennsylvania Defendants Plead Guilty To Receiving COVID Relief Benefits For Which They Were Ineligible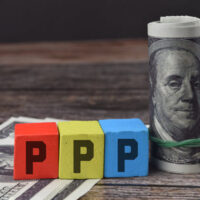 Receiving unemployment benefits is just one of the ways that it is expensive to be poor.  If your income from work increases by a few cents, you could risk losing hundreds of dollars in benefits, putting you in an even worse financial situation than you were in before you got the pay raise.  Then there is the problem where, if you receive benefits, everyone jumps at the opportunity to call you a freeloader and a thief.  If the state or federal government mistakenly pays you too large an amount, they will ask for it back when you can least afford to return the money.  All of this is to say that it is easy to get accused of welfare fraud and other financial crimes involving government benefits, even when you have not made any misrepresentations or even any mistakes.  The laws surrounding financial crimes are similar whether the defendant is a C-suite business executive or a member of the 99 percent.  If you are facing criminal charges for making false statements on an application for government assistance, contact a Pittsburgh white collar crime lawyer.
Pandemic Pandemonium Surrounds Unemployment Benefits
Pennsylvania, like many other states, expanded a variety of government benefits as an emergency measure to protect newly unemployed workers from financial catastrophe.  Authorities implemented these programs hastily in an effort to provide needed funds to the beneficiaries quickly.  Of course, this also meant reviewing applications hastily, which meant that plenty of false statements on applications went unnoticed.  Thus, as the pandemic has dragged on, Pennsylvania and other states have prosecuted defendants for pandemic-related financial crimes such as Paycheck Protection Program (PPP) loan fraud and unemployment benefits fraud.
In the News
Erick Woods of New Kensington received pandemic unemployment benefits for which he was not eligible.  As a result, he was convicted of conspiracy to commit mail fraud.  He served six months in federal prison, and by the time of his sentencing in January 2022, the judge sentenced him to time served.  Woods, 23, has been released from prison and is now serving two years of supervised release.  He must also pay $11,910; this is presumably the amount in unemployment benefits he received as a result of his misrepresentations.
This month, Cassandra Rangel of Pittsburgh also pleaded guilty to mail fraud conspiracy in relation to pandemic unemployment benefits she received.  Rangel, 28, will receive a sentence in June.  She could receive a prison sentence of up to 20 years and a fine of up to $250,000, plus $13,205 in restitution.  Defendants who plead guilty, as Rangel did, are less likely to receive the maximum sentences for their crimes than defendants convicted at trial.
Contact an Attorney for Help
A criminal defense lawyer can help you if you are facing criminal charges for making false statements in order to receive government benefits.  Contact the law offices of Gary E. Gerson in Pittsburgh, Pennsylvania about your case.
Source:
triblive.com/local/valley-news-dispatch/feds-new-kensington-resident-serves-federal-prison-time-for-illegally-receiving-pandemic-jobless-benefits/