Bucks County Man Sentenced To At Least 49 Years In Prison For Sexually Assaulting Five Children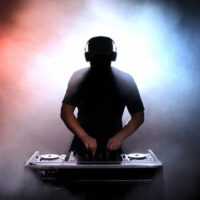 In theory, the punishment for a crime should be proportionate to the extent to which the harm the victim suffered because of it can be repaired.  In cases where the crime only caused financial losses to the victims, it is possible to compensate the victims for their financial losses by ordering payment of restitution as part of a convicted defendant's sentence.  On the other end of the spectrum is child sexual abuse, which causes lifelong emotional pain to the victims.  Because young victims often fear that they or the adults in their lives will be punished if the victims report the abuse, there is no statute of limitations for criminal cases involving childhood sexual abuse.  When an adult reports that they were sexually abused as a child, decades earlier, the alleged abuser can still receive criminal charges.  If you are facing criminal charges for alleged sexual abuse of a minor, even if the alleged abuse happened decades ago, contact a Pittsburgh sex crimes lawyer.
Pennsylvania Laws Against Sexual Abuse of Children
In Pennsylvania and elsewhere, the penalties for sex offenses are more severe if the victims are minors, even in instances where no physical contact has ever taken place between the defendant and the victim.  For example, you can be required to register as a sex offender if you send sexually explicit text messages or images or if you possess images or videos depicting the sexual abuse of children.
In the News
In June 2020, Louis Charles Aiello was arrested after two men alleged that, when they were minors, Aiello sexually assaulted them on repeated occasions; these assaults took place between 2001 and 2010.  The court set Aiello's bond at $900,000, and he has remained incarcerated since then.  As the investigation progressed, prosecutors asked other victims to come forward with their stories, and three more men reported that they had suffered sexual abuse by Aiello when they were children; these instances of abuse took place between 1993 to 2010.  The victims were between the ages of seven and 15 at the time of the assaults, and their reports indicated a pattern whereby Aiello would gain the trust of the victims and their families and then assault the victims when he was alone with them.  For example, one of the victims first met Aiello at a wedding where Aiello was working as a DJ.  In July 2021, Aiello, 59, was convicted of felony counts of rape of a child, indecent assault of a child, and other sex crimes.  In December 2021, he received a sentence of 49 to 98 years in state prison.
Reach Out to an Attorney for Help
The constitutional rights of defendants in criminal cases apply even in cases of sexual assault of minors.  A criminal defense lawyer can help you if you are facing criminal charges for a sex-related offense, even if the alleged victim is a minor.  Contact the law offices of Gary E. Gerson in Pittsburgh, Pennsylvania about your case.
Source:
yahoo.com/news/penndel-wedding-dj-sentenced-98-180348389.html