Erie Man Pleads Guilty Four Years After Providing Drugs That Caused Fatal Overdose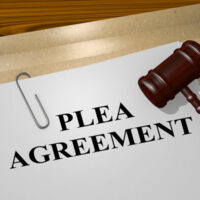 The Sixth Amendment to the United States Constitution guarantees the right to a speedy trial, but in practice, all kinds of delays can affect criminal cases.  In some cases, by the time the case gets to trial, years have gone by since the incident that led to the defendant's arrest.  In some cases, these delays are a violation of the defendant's constitutional rights; judges can and do dismiss charges against defendants simply because the court system took too long in processing the case, such that punishing the defendant for the long-ago offense can no longer be considered justice.  In some cases, though, the delays are to the defendant's benefit.  The defendant's attorney might need more time to gather evidence that established doubt about the defendant's guilt or to negotiate for a better plea deal.  The criminal justice system is very different from how it appears in movies, or even in high profile news stories, and your Pittsburgh drug crimes lawyer will help you understand the laws and legal processes that apply to your case so that you can exercise your rights and avoid unfair punishments.
When Does Selling Drugs Become Homicide?
Drug distribution charges are a serious matter indeed, even if you are not involved in a major drug trafficking operation, and even if you only sell a single dose of drugs.  The rationale is that, by possessing drugs, you are only endangering yourself, but by selling them to someone else, you are also putting others at risk.  If someone dies as a result of consuming the drugs you provide to them, you can get charged with drug delivery resulting in death; the punishment for this charge is similar to the punishment for third-degree murder.
In the News
In June 2017, Damon Henderson of Erie sold a combination of cocaine, heroin, and fentanyl to a 56-year-old Millcreek Township man.  The buyer suffered cardiac arrest after taking the drugs and died at the hospital later that day.  Henderson was arrested and charged with nine felony counts, including one count of drug delivery resulting in death.  A judge set his bond amount at $500,000, and Henderson and his lawyers tried unsuccessfully to reduce his bond amount.  He could have faced a life sentence.  By the summer of 2021, the prosecution and defense had worked out a plea deal where Henderson would plead guilty to drug distribution in exchange for getting the other charges dropped.  Henderson, 32, pleaded guilty in May 2021, and could have received a sentence up to 20 years.  In December 2021, he received a sentence of eight years in prison followed by three years of supervised release.
Contact Gary E. Gerson About Drug Crimes Defense
A criminal defense lawyer can help you prove your innocence or negotiate a plea deal if you are facing criminal charges for drug distribution or drug delivery resulting in death.  Contact the law offices of Gary E. Gerson in Pittsburgh, Pennsylvania about your case.
Sources:
justice.gov/usao-wdpa/pr/former-erie-resident-admits-distributing-drugs-resulted-overdose-death
goerie.com/story/news/crime/2021/12/06/fatal-drug-overdoses-erie-dealer-gets-8-years-federal-prison-damon-henderson-derrick-hemphill/8806787002/