Westmoreland Man Gets Three-Year Prison Sentence After Pleading Guilty To Sexual Assault Of Teen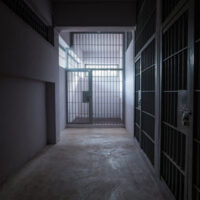 It is easy to use Google to convince yourself that your worst fears are about to come true.  If you scroll far enough down the list of search results, you can become 99 percent certain that your headache is a brain tumor, your toddler's tantrums are a personality disorder, and it is impossible to get out of debt.  Likewise, if you are being accused of a crime, a Google search can make you fear the worst.  For example, perhaps you were arrested at a traffic stop and accused of drug possession, which carries a penalty of one year in jail, and driving with a suspended license, which carries a penalty of up to 90 days in jail.  Does that mean that you will spend a year and three months in jail?  It depends on several things.  First, prosecutors do not always request the maximum sentence, especially if you plead guilty.  Second, if you do get a jail or prison sentence for multiple offenses, it depends on whether the court orders you to serve your sentences concurrently or consecutively.  A Pittsburgh sex crime lawyer can help you if you are facing criminal charges for an offense which requires you to register as a sex offender if you are convicted.
Why Would Someone Plead Guilty to a Sex Crime?
Most defendants in criminal court plead guilty; fewer than one in ten cases goes to trial.  Pleading guilty usually gets you a lighter sentence than being convicted at trial.  In some cases, you can even get a plea deal where prosecutors will drop some of your charges as an incentive for you to plead guilty to others.  Even if you are able to avoid jail or prison, such as if you get probation instead, the criminal conviction stays on your record, unless you are able to get it expunged.  If the crime is a sex offense, you will also need to add your name on the sex offender registry.  Some sex offenses that involve relatively brief prison sentences require you to stay on the sex offender registry for life.
In the News
In March 2022, Marcel Lynne Hayes of Arnold pleaded guilty to one count of felony sexual assault.  He had originally faced a host of charges, including rape and aggravated indecent assault, but prosecutors agreed to drop these other charges in exchange for the guilty plea.  The victim was a minor at the time of the assault, and text messages referring to the assault were among the strongest evidence against Hayes that prosecutors had gathered.  The main reason that prosecutors so strongly urged Hayes to take the plea deal was to spare the victim from having to testify at Hayes' trial.  The court sentenced Hayes, 31, to one to three years in prison, followed by five years of probation.  He must also register as a sex offender for life.
Contact Gary E. Gerson About Sex Crimes Defense
A sex crimes defense lawyer can help you fight the charges or seek a plea deal if you are facing criminal charges for a sex-related offense.  Contact the law offices of Gary E. Gerson in Pittsburgh, Pennsylvania about your case.
Source:
triblive.com/local/valley-news-dispatch/arnold-man-rejects-then-accepts-plea-deal-for-sexual-assault-of-teen/