Appeals Court Rejects Bill Cosby's Appeal of His Conviction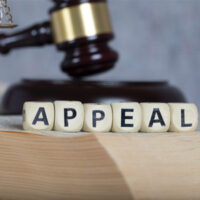 Many of the biggest news stories of 2019 involved allegations of sexual abuse, assault, and harassment by famous figures in the entertainment industry.  Some of these involved survivors of sexual assault speaking publicly about their ordeal for the first time, while others were the continuation of allegations, which ranged from tabloid rumors to documented legal cases, that had been going on for years.  Although his case began well before 2019, even resulting in a criminal conviction in 2018, the case against Bill Cosby has been one of the most well publicized, especially in his home state of Pennsylvania, and not least because of his wholesome on-screen persona.  In 2019, he appealed the verdict in his sexual assault case, and at the end of the year, the appeals court issued its decision.
Pennsylvania Laws About Sexual Assault
"Sexual assault," according to Pennsylvania law, is nothing short of rape.  A charge of sexual assault alleges that the defendant engaged in a penetrative sex act with the victim without the victim's consent.  The lack of consent can take a variety of forms; whether the victim actively fought back, was unconscious or too intoxicated to give meaningful consent, or was simply too intimidated by the defendant's verbal threats to say "no," it is still sexual assault.  Nonconsensual sexual acts that do not involve penetration are charged as "indecent assault."  Sexual assault is a felony which can result in long prison sentences; after being released from prison, a person with a sexual assault conviction must register as a sex offender.
In the News
A court of appeals in Philadelphia rejected Bill Cosby's appeal of his 2018 sexual assault conviction; he had petitioned the court to throw out the trial court's verdict on the grounds that he did not have a fair trial.  His attorneys argued that Cosby had not received a fair trial.  The 2018 conviction was for a 2004 incident in which Cosby sexually assaulted Andrea Constand while she was incapacitated by drugs he had given her.  The trial judge admitted as evidence testimony by five other women who claimed that Cosby had perpetrated similar acts against them.  Prosecutors had summoned the witnesses to show a pattern of behavior, namely drugging and raping women.  In the appeal, Cosby's attorneys argued that the judge's decision to allow testimony by the other victims violated Cosby's right to a fair trial, since the jury should only hear testimony related to the current charge; presenting testimony about other crimes by the same defendant is considered an attempt to prejudice the jury.  The court rejected the appeal; it is virtually impossible to find twelve adults in Pennsylvania who did not already know about the sexual assault allegations that have been following the octogenarian actor for decades.  Cosby is currently serving a sentence of three to ten years.
Let Us Help You Today
You have the right to a fair trial; a criminal defense lawyer can help you appeal your conviction if your trial was unfair.  Contact Pittsburgh sexual assault lawyer Gary E. Gerson to discuss your case.
Resource:
nytimes.com/2019/12/10/arts/television/bill-cosby-appeal-sexual-assault.html
https://www.pittsburghdefenselawyers.com/former-carnegie-mellon-student-convicted-of-date-rape/