Evans City Man Accused Of Indecent Assault Of Teen After Registering On Megan's List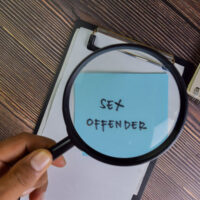 When criminal defense lawyers discuss possible sentences for crimes, sometimes in the context of plea deals, the discussion tends to center on avoiding prison time.  Criminal cases result in the defendant pleading guilty more than nine times as often as they result in the case going to trial.  This is because, by pleading guilty, it is sometimes possible to avoid prison time, for example, by agreeing to serve a certain amount of time on probation and to pay a fine.  Some crimes have mandatory minimum sentences, though, so even if you plead guilty as part of a plea deal, prison time is inevitable.  Just because you get a prison sentence, though, it does not always mean that you will inevitably spend the entire time within the walls of a penitentiary.  Many prison sentences carry the possibility of parole, where you are free to go outside the prison; in practice, it is more like being on probation, but the law still counts the time you are on parole as if you are still serving your prison sentence.  If you are being accused of a sex offense where a prison sentence is possible, or even required, in the event of a conviction, contact a Pittsburgh sex crimes defense lawyer.
Does Megan's List Deter Crime?
If you receive a conviction for a sex crime, such as indecent assault, solicitation of a minor, or possession of child exploitative content, your sentence may include a requirement to register as a sex offender.  Megan's List is a publicly searchable registry of people convicted of sex crimes in Pennsylvania and other states.  It enables anyone to find out the address and vehicle information of thousands of registered sex offenders; the Megan's List website uses an honor system where, by searching it, you promise not to harass or bully people whose names appear on the list.  Megan's List and the law that established it are named after Megan Kanka, a New Jersey child who was raped and murdered by a man with two prior sex offense convictions.  Even after the establishment of Megan's List, some people listed there re-offend, as the defendant in this week's news story is accused of doing.
In the News
Kyler Chute, 22, of Evans City pleaded guilty in the spring of 2021 to sexually assaulting a teen girl.  He received a prison sentence but was on parole until he allegedly re-offended.  He allegedly communicated with a different girl by text message and Snapchat before meeting her in person; they allegedly engaged in sexual encounters on multiple occasions.  When the 15-year-old victim did not come home one day, her parents reported her missing.  The police, suspecting that the girl was with Chute, located her through emergency pings on her phone, found her in a car with Chute.  The victim told police that Chute had told her he was only 18.  He is now facing charges for aggravated indecent, corruption of minors, and involuntary deviate sexual intercourse.
Let Us Help You Today
A Pittsburgh sex crimes lawyer can represent you in a legal case involving a sex offense, even if you have a prior criminal record.  Contact the law offices of Gary E. Gerson in Pittsburgh, Pennsylvania about your case.
Source:
pittsburgh.cbslocal.com/2021/09/28/registered-sex-offender-sexual-assault-westmoreland-county-teen/