Police Find Heroin Stash In Hempfield Man's Home For The Second Time In Two Years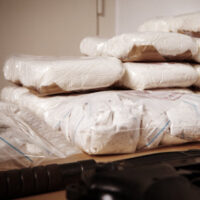 You might assume that, if someone was arrested for possessing $15,000 worth of heroin at the beginning of the pandemic, that they would be in prison by now, unless, of course, their defense lawyer had been able to persuade the judge that it was all a misunderstanding and get the charges dropped.  Things rarely happen that quickly in the criminal court, at least not in cases that involve such large quantities of drugs that there is reason to suspect a drug trafficking operation.  If you get arrested for possessing a big stash of drugs, you might post bail, which means that you can enjoy a year or more of freedom before going to trial or working out a plea deal.  If you can't afford your bail, or if the judge does not offer you the option of bailing yourself out, you could stay in jail until your trial or sentencing.  A Pittsburgh drug crimes lawyer can help you stay out of jail before and after entering a plea.
What You Do After Posting Bail Makes All the Difference
When you get arrested on suspicion of a felony, the police often take you to the county jail before either giving you a chance to post bail or, if the judge decides that it is too dangerous to let you post bail, transferring you to another facility.  If you post bail, then you get to go on with your life as normal until your next court appearance.  Your conduct between the time you post bail and when you go back to court can work in your favor.  If you stay employed and enter drug treatment, for example, this can help your lawyer make the case that probation is a more appropriate sentence than prison.  If you plead not guilty and go to trial, your actions after posting bail do not by themselves establish reasonable doubt about your charges, but they can make the jury regard you more favorably.
In the News
In 2020, state troopers searched the Hempfield house where Chad Gilbert lives and found $20,000 in cash and 30 bricks of a substance believed to be heroin.  Those charges are still pending, and it appears that the judge let Gilbert go free after his arrest; the Trib Live website did not specify whether Gilbert posted bail in connection to those charges.  It appears that he continued his activities after his release, though.  Westmoreland County detectives executed a warrant at Gilbert's house this month; this time they found 60 bricks of heroin, four firearms, two Tasers, $11,000 in cash, and some Xanax pills.  Now Gilbert, 51, is being held in jail on a $250,000 bond.
Contact an Attorney Today for Help
A drug crimes defense lawyer can help you if you are facing criminal charges for drug trafficking, even if it is a repeat offense.  Contact the law offices of Gary E. Gerson in Pittsburgh, Pennsylvania about your case.
Source:
triblive.com/local/westmoreland/detectives-arrest-hempfield-man-after-seizing-heroin-xanax-firearms-11k-from-home/