Self-Appointed Police Informant Acquitted Of Drug Possession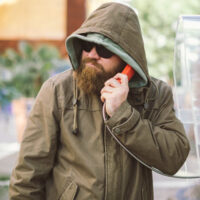 You have probably seen police informants in the movies and on TV.  They interact with people suspected of drug dealing, and then they give the police the information and evidence they need to have probable cause to arrest the suspects.  Sometimes the informants even wear recording devices so that law enforcement can use the recording as evidence at trial.  Sometimes the state will ask a defendant to act as a police informant in exchange for reduced charges as part of a plea deal.  Importantly, the police decide when they need someone to act as an informant.  Most often, they ask the public to volunteer information that would assist them with an ongoing investigation.  As a young man from Delaware County discovered several years ago, attempting to carry out a drug bust when the police do not ask you to participate in one is never a good idea.  If your intentions were good in the situation in which the police caught you with drugs, contact a Pennsylvania drug crimes defense lawyer.
Possible Defenses in a Drug Possession Case
You might think that if the police say that there were drugs in your car, and there were in fact drugs in your car, it automatically means that you are guilty, but this is not always the case.  You can raise various defenses in your case that would lead to you being acquitted (found not guilty) of the charges at your trial, or even get the charges dropped before your case goes to trial.  These are just some of the defenses you can use:
You knew that the item or substance was in your car, but you did not know that it contained a controlled substance (for example, maybe you took the container of white powder from a friend, thinking that the substance inside was baking soda for cleaning)
You did not know that the drugs were in your car, and they do not belong to you (for example, maybe your roommate borrowed your car, and you did not open the glove box where the drugs were found after your roommate returned the car)
The police searched your car without probable cause
In the News
In 2016, Nikolaos Hatziefstathiou, a concert producer from Broomall, attempted to help police catch a local drug dealer.  Hatziefstathiou, then 22, bought three pills from the alleged dealer in an area monitored by security cameras.  Then he presented the Marple police with a manila envelope containing nine pills.  Hatziefstathiou expected the police to thank him for his role in fighting the opioid epidemic, but instead they charged him with drug possession.  He pleaded not guilty and was acquitted at trial, but he remained on probation because of an earlier conviction for harassment.
Let Us Help You Today
There are two sides to every story, and a drug crimes defense lawyer can help tell your side.  Your defense lawyer may be able to get some or all of your charges dropped.  Contact the law offices of Pittsburgh drug crimes lawyer Gary E. Gerson about your case.
Source:
phillyvoice.com/delco-man-acquitted-setting-drug-deal-police-didnt-request/