Some Counties in Western Pennsylvania Charge Inmates for Every Night That They Spend in Jail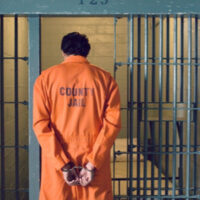 Would you believe it if someone told you that your $1200 coronavirus stimulus check could pay for four months of room and board?  In some cases, it can, but only if the accommodations are in a county jail.  Is this the worst case of the criminal justice system punishing people for being poor?  Is it a violation of the Eighth Amendment to the U.S. Constitution, which protects against excessive bail, excessive fines, and cruel and unusual punishment?  Is it capitalism run wild?  In practice, the system of charging people money to stay in county jails is neither as widespread nor as aggressively enforced such as some of the other financial abuses by the prison system.  For example, being sentenced to a year of probation has more potential to ruin your finances than being sentenced to a year in county jail.  Even so, the fact that the county can charge you money for every night that you spend in jail puts things in perspective and shows that paying for representation by a criminal defense lawyer is a good investment.
How a Criminal Conviction Can Harm Your Finances
It is well known that punishing people harshly for minor and nonviolent crimes is expensive for taxpayers, but it also creates a substantial financial burden on individuals sentenced to jail, prison, or probation.  For example, if you have to wear a GPS tracking device, you are usually the one to pay for it.  Probation terms often come with hefty fines, and if you fail to pay, the penalty is usually incarceration.  The Pennsylvania Legislature has just passed SB 14, which contains extensive reforms to the probation system, but in an era when most Americans already struggle with debt, the probation system and the consequences of having a criminal conviction on one's record have already piled a virtually insurmountable debt burden on many Pennsylvania families.
In the News
According to a report published this month on the TribLive website, Pennsylvania law allows counties to charge a fee to people serving work release sentences or serving jail sentences on weekends for every night that they spend in jail.  The rationale is that this fee is only imposed on people who are assumed to be earning an income outside the jail; if they were not paying room and board at the jail, they would be paying it somewhere else.  In Westmoreland County, spending a night in jail will cost you $10.  The county is not very aggressive in collecting the fees, though.  Since it was instituted in 2001, $22 million in charges have been incurred, but the county has only collected $3 million.  It sends notices to people who have finished their sentences, but it does not refer unpaid accounts to collection agencies.  26 counties, including Westmoreland, charge fees for staying in the county jail, but 34 counties, including Allegheny, Armstrong, and Indiana, do not.
Let Us Help You Today
Work release and having to serve a jail sentence on weekends only are certainly not the worst-case scenario, but, like all sentences for criminal convictions, they can come with hidden costs.  Contact Pittsburgh drug crimes lawyer Gary E. Gerson about your case.
Resource:
inquirer.com/news/inq/probation-parole-pennsylvania-philadelphia-detainer-criminal-justice-system-20191227.html
triblive.com/local/westmoreland/westmoreland-among-the-counties-that-charge-inmates-a-fee-to-be-locked-up/
pennlive.com/news/2020/07/pa-senate-unanimously-passes-bill-to-reform-probation-system-supporters-call-it-a-milestone.html
https://www.pittsburghdefenselawyers.com/can-you-face-criminal-penalties-for-illegally-owning-wild-animals-in-pennsylvania/