Hopewell Man Charged with Vehicular Homicide in Connection to DUI Crash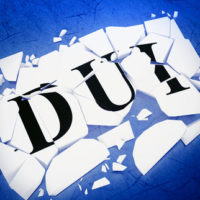 How much trouble can you get in for driving drunk?  It depends on several factors.  First, repeat DUI offenses get harsher punishments than first-time offenses. The case of Rose Ann Davidson, the Texas woman currently serving a life sentence for her sixth DUI conviction, despite that she has never caused an accident, is both a cautionary tale about drunk driving and a sign of the injustice of the criminal justice system.  The more serious DUI offenses carry mandatory minimum sentences, including a minimum of three years in prison for homicide by vehicle while DUI.  If you are facing criminal charges for driving drunk, contact a Pennsylvania DUI defense lawyer.
Homicide by Vehicle While DUI
The criminal charges you get if you are caught driving under the influence depend on how much damage resulted from your drunk driving.  While first-time DUI offenses when the driver does not cause an accident are misdemeanors, and there is a good chance of getting the charges dropped after successfully completing a pretrial diversion program, more destructive DUI incidents can lead to more serious penalties, including prison time.  In DUI accidents where someone dies, the drunk driver can be charged with homicide by vehicle while driving under the influence, a felony punishable by three to ten years plus a fine of up to $25,000.
In the News
On Halloween night in 2019, Caleb Kuhns, 23, of Hopewell was driving south on the Bucktail Hill section of Brodhead Road at 60 miles per hour, whereas the speed limit on that stretch of road is 35 mph.  His pickup crossed into the northbound lanes and collided head on with a car in the northbound lane.  The driver of the car, Donna Hundenski, suffered multiple broken bones and was hospitalized.  Her husband Timothy Hundenski, who was riding in the front passenger seat, was pronounced dead at the scene.  Officers who interacted with Kuhns at the scene of the crash noted that his speech was slurred, he smelled of alcohol, and the inspection sticker on his vehicle was expired.  They collected a blood sample from Kuhns, which showed that his blood alcohol content was 0.136, which is substantially higher than the legal limit of 0.08.  Kuhns admitted that he had been drinking, but he did not say how much alcohol he had consumed or at what time.  He was taken to the Beaver County jail, where his bail was set at $250,000.
Kuhns faces the following criminal charges in connection with the crash that claimed Hundenski's life:
Homicide by vehicle while DUI
Homicide by vehicle
Involuntary manslaughter
Aggravated assault by vehicle while DUI
Various traffic violations
If convicted, Kuhns could face up to ten years in state prison.
Let Us Help You Today
If you are facing charges for driving under the influence in Pittsburgh, you may have a chance for pretrial diversion.  Contact Pittsburgh DUI lawyer Gary E. Gerson about your case.
Resource:
post-gazette.com/news/crime-courts/2020/06/02/beaver-county-fatal-crash-charges-brodhead-hundenski-caleb-kuhns-police-hopewell/stories/202006020116
https://www.pittsburghdefenselawyers.com/pittsburgh-woman-faces-child-endangerment-charges-for-driving-drunk-with-four-children-in-the-car/