Gov. Wolf's Proposal: Legalize Recreational Marijuana and Use the Proceeds to Fund Restorative Justice Efforts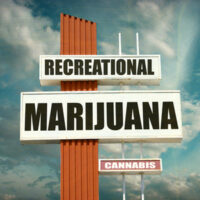 Governors of Pennsylvania may only serve two terms, and Gov. Tom Wolf is currently serving his second one, so he is not eligible to seek reelection in 2022.  Since he took office in 2015, the circumstances in which a person can be sentenced to jail or prison for cannabis possession have become fewer.  The past six years have seen, among other things, a legally regulated medical cannabis program and an expansion of pretrial diversion programs in Pennsylvania's drug courts.  As in every state, cannabis has always had its admirers in Pennsylvania, but during Gov. Wolf's tenure in office, some practical alternatives to a cycle of escalating punishments for cannabis use have become reality.  This summer, Gov. Wolf announced a plan to legalize recreational cannabis use and use the proceeds to benefit the economy in Pennsylvania, but the plan has met with strong resistance in the legislature.  In the meantime, getting a criminal conviction for possessing or growing cannabis is still a possibility, and your best protection is to hire a Pennsylvania marijuana crimes defense lawyer.
Where Pennsylvania Laws Currently Stand on Cannabis
Senate Bill 3, which created Pennsylvania's medical cannabis program in 2016, enjoyed widespread bipartisan support.  Its main sponsor was Sen. Mike Folmer, a Republican who had previously used medical cannabis while undergoing chemotherapy.  Today, Pennsylvania gets tax revenue from the cannabis industry, as a 5 percent tax applies when the plant is exchanged among licensed growers, processors, dispensaries, and patients.  Unlike some states, Pennsylvania's medical cannabis program does not allow for home cultivation.
Therefore, growing even one cannabis plant is still a crime in Pennsylvania.  Illegal sale of marijuana is a felony.  Simple possession of cannabis products is a misdemeanor, except in cities that have decriminalized possession of small quantities of cannabis.  In Pittsburgh, if you are caught with 30 grams or less of marijuana and you don't have a medical cannabis card, you must pay a $25 fine.
In the News
Last fall, following a listening tour in which he visited every county in Pennsylvania, Gov. Tom Wolf announced that, in general, the people of Pennsylvania supported decriminalization of marijuana, and about two thirds supported legalized recreational use.  Pennsylvanians also expressed wishes for expungement of cannabis convictions that were holding people back from employment opportunities and, in some cases, depriving them of their civil rights.  Since then, the pandemic has brought a new set of concerns to Pennsylvania, and in August 2020, Gov. Wolf announced a proposal to use the recreational marijuana program to address some of those concerns.  Much like alcohol and tobacco, recreational cannabis sales could generate enormous revenues in sales taxes.  Gov. Wolf proposes to use some of that revenue to provide grants for small businesses affected by the COVID-19 pandemic, as well as to fund restorative justice programs.
Contact an Attorney Today for Help
People might act as though marijuana is legal in all but name, but if you are facing criminal charges for cultivating or selling cannabis, you need a drug crimes defense lawyer.  Contact Pittsburgh marijuana lawyer Gary E. Gerson about your case.
Resource:
npr.org/sections/coronavirus-live-updates/2020/08/25/905855044/pennsylvania-governor-calls-for-state-to-legalize-marijuana-citing-pandemic
https://www.pittsburghdefenselawyers.com/pennsylvania-supreme-court-considers-removing-medical-cannabis-restrictions-for-people-under-court-supervision/