Allegheny County Man Drops Stamp Bags Marked "Say Hello to My Little Friend" While Fleeing from Police on Foot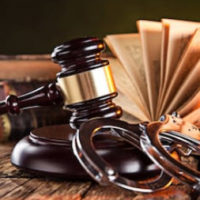 Any aspiring entrepreneur will tell you that brand identity is important to business success.  You don't have to be from Pennsylvania to recognize the fluffy shape of Bethlehem's own marshmallow Peeps or the Utz potato chip logo.  Memorable branding might also be an asset in the illegal drug trade, but if your brand of drugs is too identifiable, it will be easy for police to tell whose drugs they are.  In this week's story, the drugs found at the scene bore the catchy slogan "Say hello to my little friend."  If you are facing charges for possessing or distributing drugs, no matter how boring or how cleverly packaged, contact a Pittsburgh drug crimes defense lawyer.
What Is Resisting Arrest?
The defendant in this week's news story received charges of resisting arrest because he behaved aggressively toward the police officers who were trying to arrest him, but it is possible to get charges for resisting arrest even if all you do is walk away after an officer tells you that you are under arrest.  Resisting arrest is a misdemeanor as long as your actions in resisting the arrest do not involve physical aggression.  What you should do in the moment instead is exercise your right to remain silent.  Then you should contact a lawyer at the first opportunity.
In the News
In the early hours of February 19, police knocked on the door of a house on Euclid Avenue in Greensburg, having received tips that there was drug dealing activity going on at that address.  A soon as they opened the door, John Stenhouse, 20, ran outside in an attempt to flee, discarding items from his pockets as he went.  When the police caught up to him, Stenhouse continued to arrest, and police eventually stunned him with a Taser before taking him into custody.  Once Stenhouse was in handcuffs, the police collected the trail of items he left in his wake.  These items included drug paraphernalia, one baggie of marijuana, several baggies of crack cocaine, 13 plastic bags of powder cocaine, and about 50 stamp bags marked "Say hello to my little friend."  Police believe that the "say hello to my little friend" bags contained heroin.  The police then searched the house and found 21 more stamp bags, $785 in cash, and two cell phones that they believe belong to Stenhouse.  Stenhouse faces criminal charges for delivery, manufacture, and possession of a controlled substance, resisting arrest, tampering with evidence, drug possession, and possession of drug paraphernalia.  His bond has been set for $15,000.
Contact an Attorney Today for Help
A Pittsburgh drug crimes lawyer can help you exercise your legal rights even if prosecutors are accusing you of selling or manufacturing illegal drugs.  Your lawyer might be able to help you get the charges reduced or dropped entirely.  Contact the law offices of Gary E. Gerson about your case.
Resource:
triblive.com/local/westmoreland/suspect-left-trail-of-heroin-cocaine-drug-paraphernalia-before-arrest-greensburg-police-report/
https://www.pittsburghdefenselawyers.com/bystander-opioid-overdoses-myth-or-reality/