Couple Assaults Teen Employee During Mask-Related Dust-Up at Sesame Place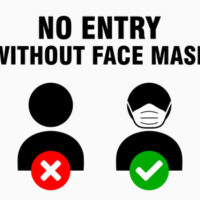 Sesame Street has an outsized reputation for modeling kindness for children, but 2020 has called into question almost everything we thought we knew.  Everyone is frustrated with the pandemic and the quarantine, so one would expect that, when theme parks finally opened this summer after being closed for months, that guests would appreciate them even more.  Unfortunately, tourist attractions have a way of bringing out the worst in everyone, even theme parks like Sesame Place, where the theme exudes innocence.  One might expect that Sesame Place would be the last place that adults would assault a minor who was just trying to earn an honest living.  The aggressors in today's news story will likely face assault charges if they are caught.  If you are facing criminal charges because your COVID-19 pandemic frustration escalated into a fistfight, contact a Pennsylvania assault defense lawyer.
Simple or Aggravated Assault?
In this week's news story, a man and a woman punched a 17-year-old in the mouth while he was working at a theme park for young children.  Their actions are certainly grounds for charges of assault, but exactly which charges will they receive, simple assault or aggravated assault?  The following are examples of simple assault under Pennsylvania law:
Intentionally causing bodily injury to another person
Accidentally injuring someone with a deadly weapon, such as a firearm
Intentionally sticking a law enforcement officer with a hypodermic needle
Simple assault is usually a second-degree misdemeanor; if the injury occurred during a physical fight in which the defendant and the victim both participated in the aggression, it is a third-degree misdemeanor.  The following are examples of aggravated assault, which is a felony:
Intentionally causing a serious physical injury
Intentionally injuring a or attempting to injure a teacher or other school employee, firefighter, or law enforcement officer while he or she is working
Using tear gas against a firefighter, or law enforcement officer while he or she is working
In the News
As of August 2020, the Sesame Place theme park is open for business, but all guests above age two must wear masks except in the dining areas.  A man and a woman, described on the Today website as being in their late 20s or early 30s, were not wearing masks.  A 17-year-old park employee who was working at the Captain Cookie's High Cs Adventure attraction told them that they must wear masks.  They refused, and when he told them again that they could not visit the park without masks, they both punched him, knocking him to the ground.  He underwent surgery to repair a broken jaw and will need dental work to restore several broken teeth.  The aggressors have not been identified, but based on reservation and transaction records, it appears that they arrived as part of a large group visiting from New York City.
Reach Out to an Attorney Today for Help
The world is a cruel place, but an experienced Pittsburgh assault lawyer will stand up for your rights.  Contact the law offices of Gary E. Gerson about your case.
Resource:
today.com/parents/couple-assaults-teen-sesame-place-employee-over-mask-policy-t189103
https://www.pittsburghdefenselawyers.com/how-to-stop-mugshot-shaming-from-ruining-your-employment-prospects/