Titusville Gym Teacher Pleads Guilty to Sexually Abusing Student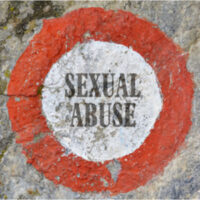 Sexual abuse of minors is very prevalent.  By some estimates, one in four women and one in nine men were sexually abused before they reached adulthood.  Given that most adults care so much about protecting children from abuse, and given that teachers and healthcare providers have a legal responsibility to report cases of suspected abuse, why is it that so many survivors of childhood sexual abuse do not tell anyone about their ordeal until many years later?  Abusers tend to use intimidation to control victims of all ages and manipulate them into keeping the abuse secret, and child victims often do not see through the abusers' lies until they are much older.  When an adult is charged with a sex-related offense involving a minor, Pennsylvania sex crimes defense lawyers seek resolutions that are fair to all parties involved.
What Happens If You Plead Guilty to a Sex-Related Criminal Charge?
If you have never been a defendant in a criminal case, you might be surprised to find out that fewer than ten percent of cases go to trial.  Most of the time, the defendants plead guilty.  Why would someone admit guilt, if the law gives you the right to a fair trial and to the presumption of innocence until a jury finds you guilty beyond a reasonable doubt?  Usually it is because you can get a lighter sentence by pleading guilty.  If the evidence against you is strong, then a guilty plea is often the best option.
For sex-related offenses, convicted defendants are required to register as sex offenders whether they are convicted at trial or by a plea of guilty.  There might also be additional consequences, besides prison or probation.  For example, if the victim is a minor, the defendant might be barred for life from occupations where he or she would work with children.  In some cases, the court orders another adult to be present when the defendant is with his or her own children; in family law, this is called supervised parenting time.  The defendant might also have to pay restitution to victims; this is different from paying a fine to the court.
In the News
Until recently, Rochelle Cressman, 33, taught gym at a middle school in Crawford County.  During the 2018-2019 school year, she allegedly had a sexual relationship with a 14-year-old student.  She allegedly had sexual contact with the student on 10 occasions between September 2018 and April 2019 and threatened to harm herself if he told anyone.  In 2019, Cressman was charged with 60 counts of sex-related offenses, including indecent assault, statutory sexual assault, and involuntary deviant sexual intercourse.  In November 2020, she entered a plea of guilty; her sentencing is scheduled for February 2021.  As part of the plea deal, she agreed to ten years of probation after she completes her prison sentence.
Reach Out to Us Today for Help
You need a Pittsburgh sex crimes lawyer if you are facing charges for a sex-related offense.  Contact the law offices of Gary E. Gerson about your case.
Resource:
people.com/crime/teacher-sexually-assaulted-boy-13-threatened-harm-herself-him/
https://www.pittsburghdefenselawyers.com/how-to-stop-mugshot-shaming-from-ruining-your-employment-prospects/