Uncle of Allegheny County Teen Who Suffered Fatal Overdose Gets One Year for Child Endangerment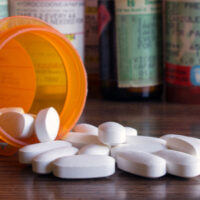 It is possible to face criminal charges, up to and including homicide, if someone else fatally overdoses on drugs they got from you.  These charges can apply whether the victim bought the drugs from you, if you gave the drugs to the victim, or, in the case of a child or teen victim, if you failed to use reasonable caution to stop the victim from finding the drugs.  This law covers a wide variety of situations, with a whole range of how active a role the defendant played in the events leading up to the victim's overdose.  In almost all cases, the overdose was an accident.  A Pennsylvania drug crimes defense lawyer can help you avoid unfairly harsh penalties if you have done nothing worse than struggle with drug addiction and be present when a tragic accident happened.
What Happens If You Get Charged with Drug-Induced Homicide?
One of the saddest drug-induced homicide cases in Pennsylvania history involves 26-year Caleb Smith of Williamsport.  While preparing for medical school entrance exams, he ordered what he thought were stimulants like those prescribed for ADHD from a Chinese website, so that he could stay awake and study.  He gave several pills to his girlfriend Amanda Leach at her request, and she died within hours of taking them.  An investigation revealed that the pills contained fentanyl, a powerful synthetic opioid that causes more overdose deaths than any other drug.  Smith, who did not know that the pills contained fentanyl and who never meant to harm Leach, was charged with drug-induced homicide.  He died by suicide in 2016 while his case was pending.
In the News
The case of Daniel Bondi shows how much a criminal defense lawyer can help when you are getting the blame for an accident.  After he stopped working as a police officer in Allegheny County, he entered a downward spiral of opioid addiction.  By 2017, he was living in his father's house in Beechview; his sister and her teenaged daughter Isabella also lived with them.  In July 2017, Isabella Bondi was found dead in her bedroom from an opioid overdose; she was 15 years old.  An investigation revealed that the drugs in her room matched those found in her uncle's room across the hallway, and that the drugs contained fentanyl.  While he could have been charged with drug-induced homicide, prosecutors instead charged Daniel Bondi with reckless endangerment, child endangerment, drug possession, and possession of drug paraphernalia.  In a plea deal, he pleaded guilty to child endangerment in exchange for all the other charges being dropped.  In November 2019, he was sentenced to one to two years in prison.
Contact an Attorney Today for Help
A Pittsburgh drug crimes lawyer can help protect you from unfair charges and excessive punishments.  Your defense lawyer may be able to get some or all of your charges dropped.  Contact the law offices of Gary E. Gerson about your case.
Resource:
theappeal.org/murder-by-prosecution-was-there-a-bigger-player-in-drug-case-involving-man-who-killed-himself-724c2ad3e4f6/
triblive.com/local/pittsburgh-allegheny/former-allegheny-county-cop-strikes-plea-deal-in-connection-to-overdose-death-of-his-15-year-old-niece/
https://www.pittsburghdefenselawyers.com/johnstown-man-faces-federal-charges-for-storage-unit-full-of-illegal-drugs/