Greensburg Woman Offered Plea Deal to Drop Felony Charges Related to Wife's Overdose Death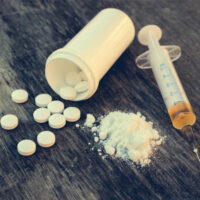 The pain of losing a loved one to a drug overdose is a devastating experience that many people in Western Pennsylvania know all too well.  What is even worse is when other people blame you for not being able to save the person that you desperately didn't want to lose.  Worst of all is when the law considers you responsible for the overdose death of a family member or friend.  If you are dealing with the death of someone close to you from a drug overdose, you should seek out whatever mental health counseling and addiction treatment services are available to you.  If you are facing criminal charges in connection to someone else's overdose, contact a Pittsburgh drug crimes defense lawyer.
Are You Legally Responsible for Someone Else's Overdose?
According to Pennsylvania law, drug delivery resulting in death is a felony punishable by a 20-year prison sentence.  Much like manslaughter charges, a charge of death by delivery means that you acted recklessly by providing drugs to someone who suffered a fatal overdose after consuming those drugs.  The idea is to make jurors think of a drug dealer who only cared about the bottom line and was willing to risk someone else's death, but just as often, the defendant in a death by delivery case is a friend or family member of the victim who never meant the victim any harm.  In 2016, Caleb Smith of Williamsport died by suicide while facing charges for death by delivery in connection to his girlfriend's death.  Smith had bought what he thought were ADHD drugs online, and he shared them with his girlfriend.  The pill Smith's girlfriend swallowed turned out to contain fentanyl, and she died.
Smith's story is the worst-case scenario.  Conversely, Pennsylvania's Good Samaritan laws protect bystanders (including friends and family) who attempt to get medical help for someone suffering from a drug overdose.  In other words, the police will not ask you about your own drug use or drug possession as long as you are truthful about your identity and that of the patient when dealing with first responders.
In the News
In February 2020, Justine Baker, 32 suffered a fatal overdose in the Greensburg apartment she shared with her wife Mary Crimboli-Baker, 34.  The heroin that caused Baker's overdose came from a bag that Crimboli-Baker had purchased from Jamie Lynn Dickant, 35.  Her mother Rita Dickant, 63 placed the drugs in the couple's mailbox.  Jamie Lynn Dickant pleaded guilty to death by delivery and was sentenced to seven to ten years in prison.  Rita Dickant pleaded guilty to conspiracy and was sentenced to six months and then released on parole.  Crimboli-Baker was also charged with death by delivery, but as part of a plea deal, she entered addiction treatment and pleaded guilty to misdemeanor drug charges in exchange for the death by delivery charge being dropped.  She will likely serve 11 to 23 months in jail.
Let Us Help You Today
A Pittsburgh drug crimes lawyer can help you get compassionate treatment if drugs have wreaked havoc on your life and gotten you into legal trouble.  Contact the law offices of Gary E. Gerson about your case.
Resource:
triblive.com/local/westmoreland/greensburg-mulls-plea-deal-over-wifes-overdose-death/
https://www.pittsburghdefenselawyers.com/pennsylvania-woman-pleads-guilty-for-her-role-in-synthetic-identity-fraud-conspiracy/